Rosatom State Corporation reports on the successful promotion of its products and technologies to foreign markets. The company's press service spreads the message that Russia is ready to sign a contract for the construction of a center for nuclear technology in Zambia. The intergovernmental agreement is ultimately aimed at developing nuclear energy in Africa.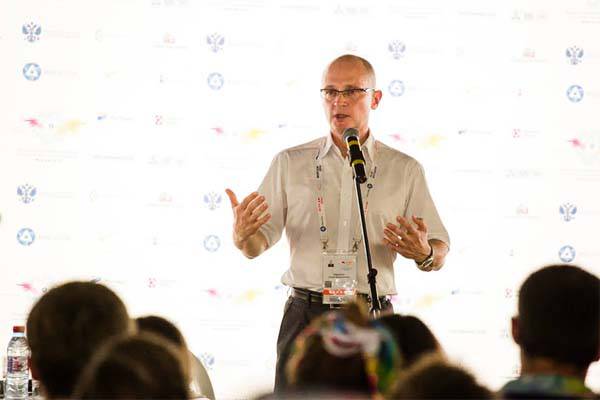 Given the fact that, according to the IMF, more than 80% of the population of Zambia live below the poverty line, the question arises how much is Zambia, which occupies the 140 place in the world in terms of GDP per capita, able to develop atomic energy? The solvency of Zambia also raises questions regarding the implementation of such ambitious projects as the construction of a nuclear technology center.
Press Service of Rosatom
reports on other external directions of interaction. So, today, within the framework of the Atomexpo-2016 forum, which is structurally part of Rosatom, TVEL has contracted with the Polish National Center for Nuclear Research for the supply of so-called nuclear targets for the Polish research reactor Maria.
Director of the Polish NTSCI Krzysztof Kurek:
The contract we signed today is the second in a row. The fuel company will supply us with nuclear targets for research and medical purposes. As in the case of the first contract, the choice of TVEL JSC as a supplier of nuclear targets was made thanks to an exceptionally advantageous offer - the best on the market in terms of quality and price.
In addition, an agreement was signed between Rosatom and French partners from Schneider Electric. From the message of the press service of "Rosatom":
The promotion program determines the detailed format and timing of cooperation on localization by Schneider Electric for the production of electrical equipment and automated process control systems at Rosatom enterprises as part of NPP construction projects in third countries.

The signing of this document once again demonstrates the desire of the two enterprises to deepen cooperation and strengthen long-term and successful cooperation.
Against the background of Rosatom's international deals and interest in Russian products from a number of countries around the world, Mr. Kudrin's words about the "technological backwardness of Russia" that he expressed during the meeting of the Economic Advisory Council under the President of the Russian Federation are recalled ...