French newspaper
Paris-Normandie
reports that on Thursday (2 June) the transfer of the Egyptian Navy to the first Mistral-type helicopter carrier, previously built at the Saint-Nazaire shipyard for the Russian Navy, is scheduled. The flag-raising ceremony of the Egyptian Naval Forces on board the ship Gamal Abdel Nasser (this name now has a helicopter carrier named after one of the former leaders of Egypt) will be attended by the defense ministers of Egypt and France. The ceremony itself will take place in the port of Saint-Nazaire.
It is reported that a few days after the transfer of the helicopter carrier to the Egyptian side, the Mistral with crew members on board will take a course to the shores of Egypt on board with 180. The transfer of the second helicopter carrier (its name now sounds like "Anwar Saddat" - also named after one of the Egyptian presidents) will take place in September of this year.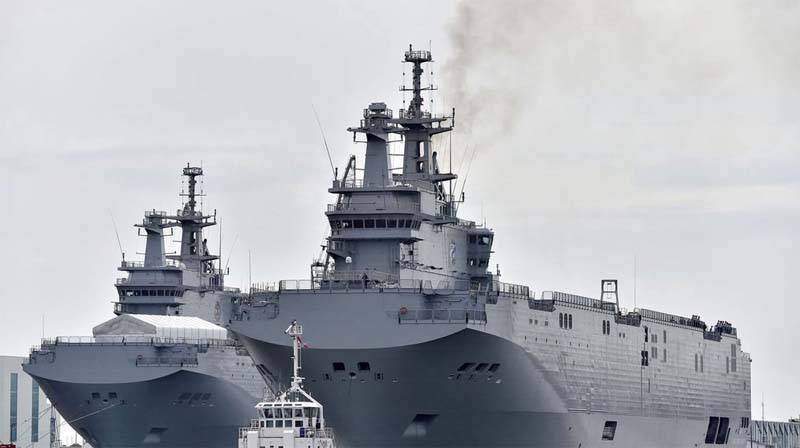 Earlier, the Russian Ministry of Defense reported that all domestic equipment that was installed at Mistral Vladivostok and Sevastopol was dismantled. Moreover, the Egyptian side expresses interest in the installation of the equipment necessary for the operation of helicopter carriers in modern conditions, it was Russia that was engaged. Moreover, Egypt is interested in buying Russian helicopters for their deployment aboard the Mistral. Official Cairo says it will need helicopter carriers for anti-terrorist activities against militants operating in the north of the Sinai Peninsula.
Earlier, Russia received compensation from France for the unrealized due to the sanctions contract.