The head of the Ministry of Internal Affairs of Ukraine, Arsen Avakov, who retained his post after the top government change, said that Kiev is developing a work plan for the "patrol police" on the territory of "special districts of Donetsk and Lugansk regions" (this is what the DPR and the LPR in Kiev call) also in the Crimea.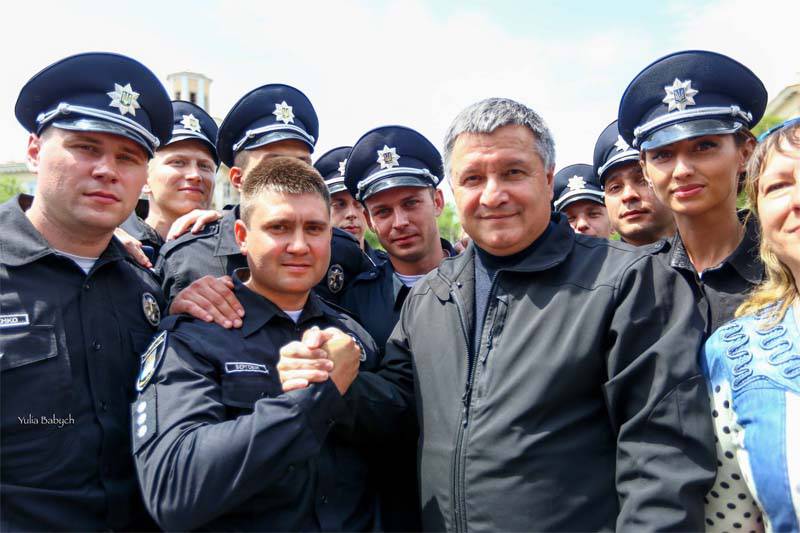 Attention is drawn to the fact that reports on this issue Avakov first publishes not on the official portal of the Ministry of Internal Affairs of Ukraine, but on his page in
Facebook
:
Donetsk, Gorlovka, Lugansk, Simferopol, Sevastopol and Yalta are six cities in Ukraine, where, according to our development plan, the New Patrol Police will work! We have not yet decided on the launch dates, but we are preparing the deployment and calculations.
This statement Avakov ridiculed even Ukrainian users who are aware that "the patrol police in Yalta and Sevastopol," stationed somewhere in the area of ​​Kiev Maidan - this is really funny.
From the comments of Avakov's subscribers on Facebook.
Alexander Chuperka (Kiev)
:
They gave us another reason for RussTV.
Alex Smith (Kiev)
:
I understand to work in the deep underground)
Recall that Ukraine has already created "the authorities of the Crimea" (outside the Crimea itself). And what do these bodies do besides the actual assistance to the Dzhemilev-Chubarov-Islyamov terrorist cell? Kiev itself cannot really answer.