Kurdish armed units (peshmerga) continue to attack the position of ISIS militants in the Mosul area (Iraq). Kurdish airborne offensive supported
aviation
the so-called American coalition. During the battles east of Mosul, the peshmerga managed to take control of almost 120 square kilometers of territories in which nine villages are located. The blows of the Kurdish militia and aircraft of the American coalition destroyed more than 140 ISIS militants. This information is provided by the information service.
ARANews
.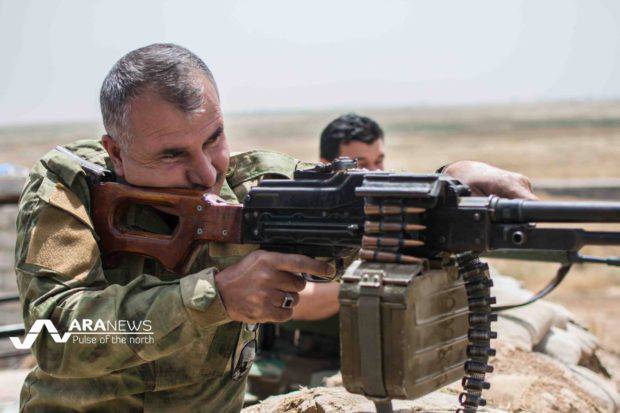 The Peshmerga command notes that a successful operation east of Mosul will allow regrouping forces and delivering new strikes from other directions. This in turn will provide an opportunity to take a strategic initiative near the city to Kurdish armed groups.
In addition to the offensive in the Mosul region, active hostilities with the participation of the peshmerga are taking place in the Al-Khazer region, also located in the territories of Iraqi Kurdistan. The positions of ISIS militants are being hit by heavy artillery, mortars, shelling is being conducted from
tank
guns.
Kurdish militia fighter:
After several of our attacks, the igilovtsy stopped resisting. We consider this to be an indication that the ISIL forces in the area have already been exhausted. Our victory is near.
The Iraqi Army's operation to free the city of Fallujah from ISIS is also continuing. On the eve of the vanguard of the Iraqi armed forces involved in the operation, entered the city and hoisted the national flags of Iraq on several buildings.