The website of the Komsomolskaya Pravda newspaper is broadcasting an interview with Russian Foreign Minister Sergei Lavrov. Any of the site visitors or newspaper readers had (has) the opportunity to ask Sergey Viktorovich their question. The event "Komsomolskaya Pravda" is called
"Ask Lavrov"
.
One of the questions that went to the head of Russian diplomacy related to the issue of non-recognition by the Russian Federation of the DNR and the LC. The question was this: why has Russia still not recognized the people's republics of Donbass as modeled on South Ossetia and Abkhazia?
According to Lavrov, Russia does not carry out recognition, as it expects Kiev to fulfill the Minsk agreements. Sergey Lavrov noted that Russia is not going to slam the door, threatening Kiev with the recognition of the DNI and the LC, and is not going to, in principle, repeat the mistakes of those who do not know how to use diplomatic and political tools.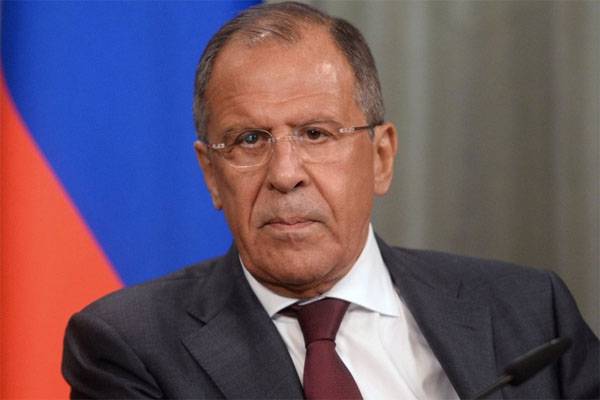 Sergei Lavrov:
I am convinced that it will be counterproductive, that at least it will give a reason to move away from the current, even such "gentle" position of pressure on Kiev. This document (the Minsk Agreement) now no one can oppose to anything, it can not be questioned. If we now say that our patience is exhausted, we will go the other way, they will say: "fine", then the West will not exert any influence on the current Ukrainian government.
Does the West put due pressure on Kiev now? - that is the question. The territory of the DPR is subjected to daily attacks from the Ukrainian side. On the night of Tuesday 31 in May, the Ukrainian security forces once again fired at the northern suburb of Donetsk and the Yasinovatskoy junction area. Gorlovka environs were also subjected to mortar shelling. From the statement of Eduard Basurin (quote
DAN
):
From about half of 11-th until midnight yesterday, the Ukrainian side fired at the Yasinovatsk roadblock, the Volvo-Center neighborhood, the Donetsk airport and the Veselee village of 82 and 120 mm mortars.