The Slovak company MSM Group presented at the defense exhibition held in Bratislava a prototype of a wheeled (8х8) armored personnel carrier Corsac, the magazine reports
Jane's International Defense Revie
.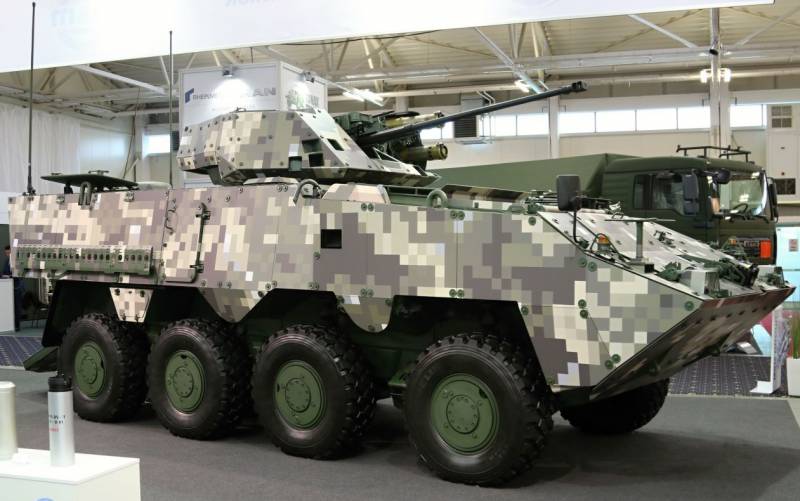 In fact, the Corsac is a modification of the Pandur II BTR, developed by the Austrian branch of General Dynamics.
"The standard-configuration Corsac BTR mass is 19,8 t, the vehicle is 7.43 long, m wide 2.67 m, high 2.95 and ground clearance 0,45 m. The vehicle has NATO armored protection STANAG 4569 Level 2 and anti-mine level STANAG 4569 Level 3A / B. It is possible to strengthen the ballistic protection up to the levels of STANAG 4569 Level 3 or Level 4 by adding additional ceramic modules, "the article says.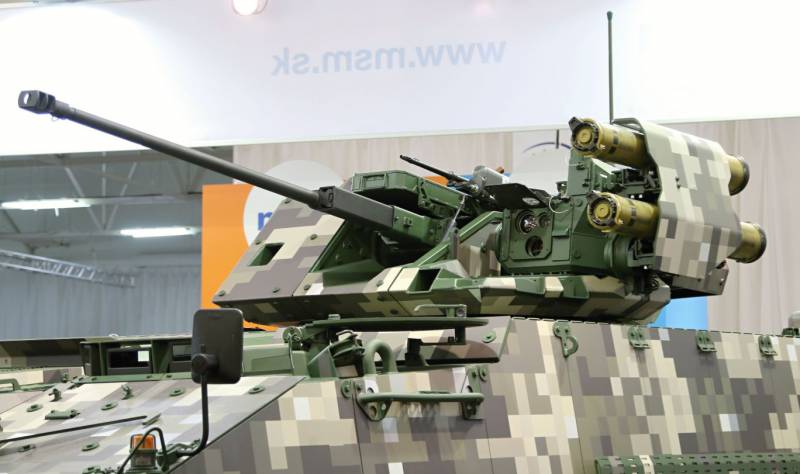 According to the author, "BTR is equipped with a complex of anti-nuclear and chemical protection, including the FVZ-98M filter-ventilation unit (it also serves as an air conditioner), the RAID XP poisonous substance detection system and the OS-3M disinfecting device."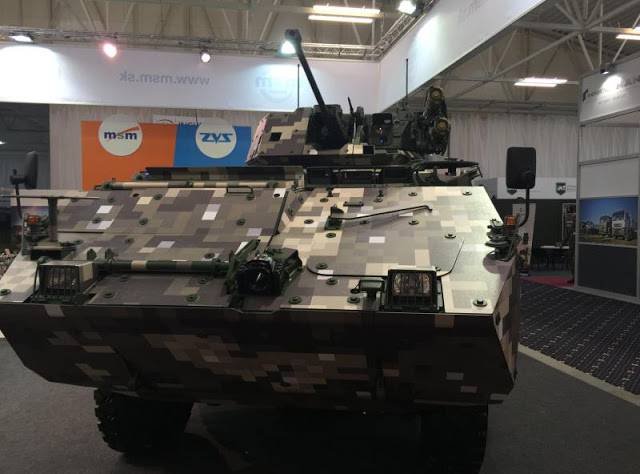 The crew of armored vehicles - 3 people., The number of paratroopers carried - up to 6 people.
The machine is equipped with a 450-strong Cummins ISLe HPCR engine, providing speeds up to 115 km / h.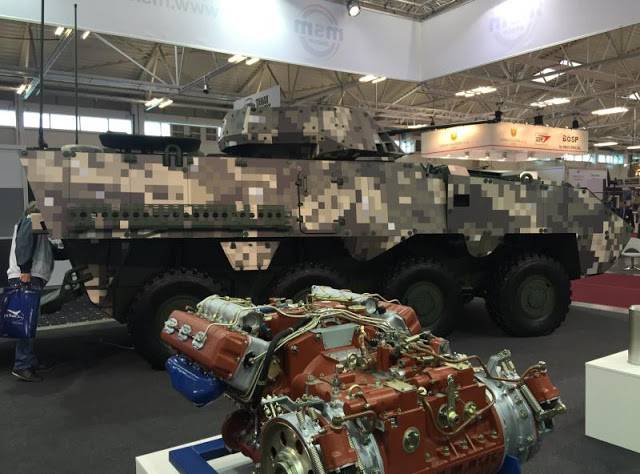 It is reported that "Corsac is equipped with the EVPU developed by the Slovak company unmanned remotely-controlled combat module Turra 30 with an 30-mm 2А42 automatic cannon, a twin PCT 7,62-mm machine gun and two launchers of the Competition / Fagot ATGM."