The statement of the Russian side that the American missile defense system being deployed in Europe, incl. its segments in Romania and Poland, is a threat to the Russian Federation, is ritual in nature, conveys
RIA News
Statement by the Polish President Anlzheya Duda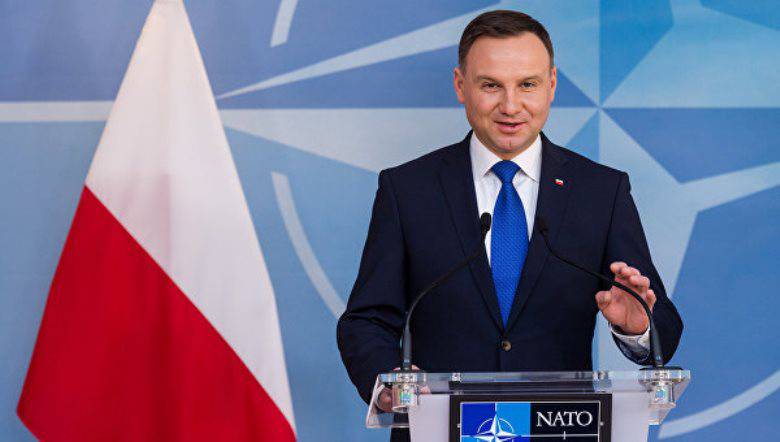 "It seems to me that from the political side, this statement by President Vladimir Putin has a slightly ritual character. This is his comment, and at this time the facts are as follows: first, the investment is nothing new, and this is not a surprise, because this has been talked about for many years. But first of all, and most importantly, and what the secretary (Stoltenberg) said earlier, this is an investment in a defense system ... It must protect against a possible missile attack, this is his task ... There is nothing hostile in it ",
Duda told reporters in Warsaw.
Earlier, Vladimir Putin said that Russia would have to respond to the missile defense base put into operation in Romania, since the systems installed there could be used for land-to-surface missiles.