Another explosion thundered in the south-east of Turkey, where Turkish security forces continue punitive operations against the Kurdish population. This time, an explosion thundered in the town of Silopi (Sirnak province). Turkish TV channel
NTV
reports that an explosive device planted on the side of the road worked at the moment when a police car was passing by. At least four people died, another 19 injured of varying severity.
According to media reports, there are children among the wounded. One of them is a six-month-old boy who was taken to the clinic of the city of Cizre in serious condition.
Turkish media insist that all those killed are civilians. Among the injured were five policemen who were in the same car that was driving along the road, on the side of which there was an explosive device (under the cover of the sewer).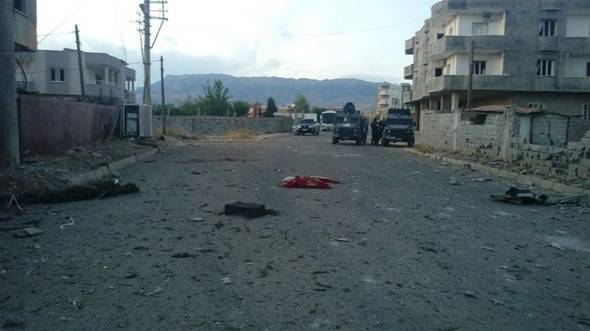 According to the Turkish gendarmerie, the explosion was carried out remotely. Ankara habitually stated that the explosion was arranged by representatives of the Kurdistan Workers' Party. Recall that in Turkey this organization is considered terrorist, its activity is prohibited.
Newspaper
Hurriyet
writes that the security forces of Turkey in Silopi launched an operation "to neutralize the militants who carried out the bombing."