This morning, on social networks, there was information that a mother and daughter, 9 released in May in the center of Kiev with St. George ribbons on her chest and attacked by radicals from among the "veterans of the ATO", left Ukraine. Recall that we are talking about Nastya and her mother Natalia, who attacked a neo-Nazi on Victory Day. Russian businessman Alex Krepchinsky immediately after the first publications of the photo with the attack on the Kiev family published on his page a call to name the radical who had attacked the woman with the child. For information, the businessman promised 10 thousand dollars. Quickly enough, the name of the "ATO veteran" was established.
This is Vitaly Regor, who participated in the punitive operation in the Donbass as part of "Aydar" and the OUN battalion.
The Russian businessman contributed to the fact that the mother and daughter Nastya left Ukraine. Correspondent
"Komsomolskaya Pravda"
Alexander Kotz publishes material that they are already on the territory of Belarus, from where they will soon travel to Russia by car of a Russian businessman.
Photo from Facebook
Alex Krepchinsky
: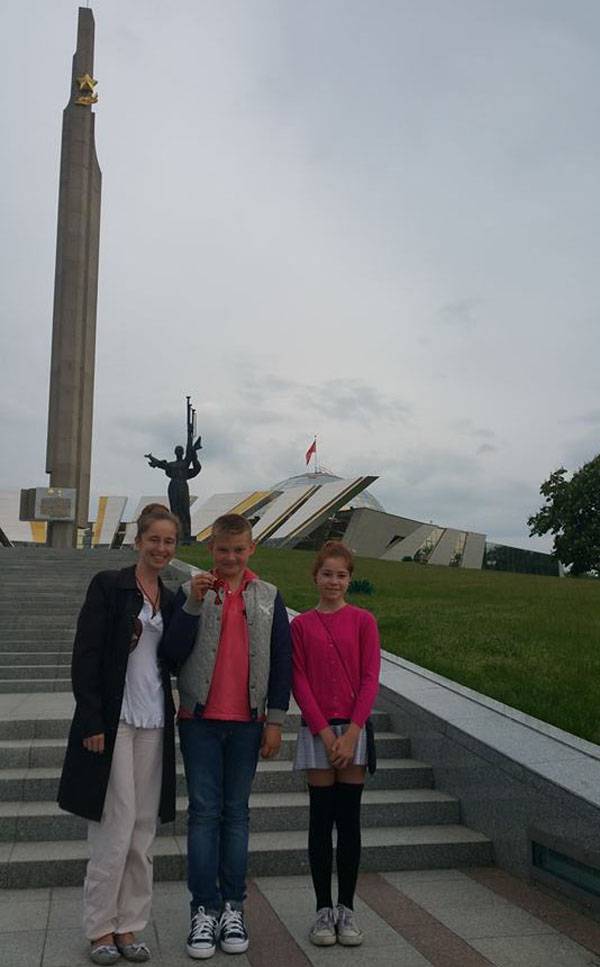 Notes Alex Krepchinsky:
Natasha and Nastya are safe. In a country where for the symbol of victory over fascism they do not kill. Thanks to people who sincerely worried and helped.
The one who writes that Natasha and Nastya have escaped from Kiev has a chance to look into our eyes.
Natasha did not want to leave her native city to the last. She loves Ukraine and her native Kiev. I personally initiated the move.
A.K.
It is not reported yet in which Russian city a mother and daughter will live, which have become today one of the symbols of resistance to neo-Nazism flourishing in Ukraine.