At the Kubinka airbase, tests of the CP-10 aircraft began, reports
Rossiyskaya Gazeta
.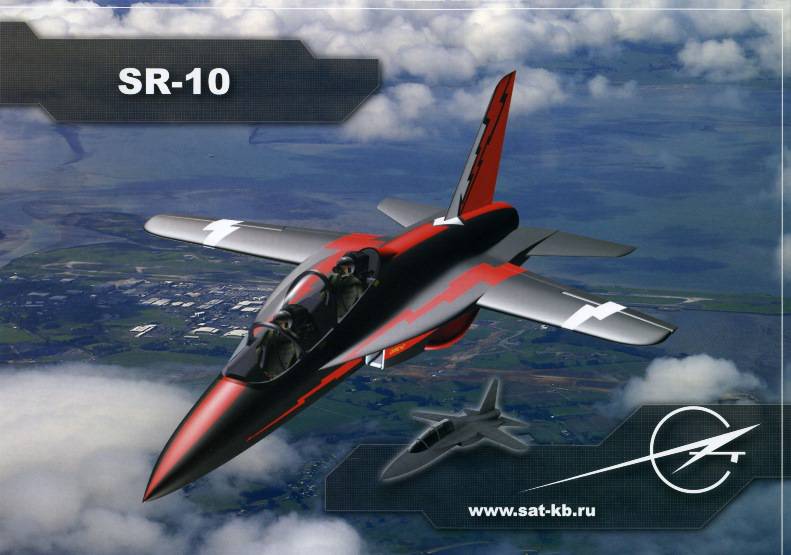 The abbreviation in the name of the aircraft is deciphered as follows: "a jet aircraft with a sweep of the wing –10 degrees." It was developed by the Moscow Design Bureau
aviation
technologies".
According to the developers, "reverse sweep allows you to make the plane compact and improves stability at low speeds, which makes the CP-10 suitable for teaching the basics of piloting."
"The Yak-130 combat training enrolled in the air force is, in fact, an advanced training aircraft, and there are no simple and cheap jet machines for obtaining initial skills in Russia. The cadets are engaged in outdated and much heavier L-39, "said the CB representative.
According to him, "the CP-10 flight hour cost is almost four times less than that of the Yak-130: 2500 dollars versus 8000, and in terms of training efficiency, it exceeds the X-NUMX percent L-10".
In the red-colored video, the CP-10 performs a standard exercise for fighters: landing on the lane, followed by take-off. Earlier, the plane made flights from the airfield Oreshkino (Kaluga region).
The aircraft is equipped with AI-25TLSh turbojet dual-flow engine and K-93 ejection seats.