Turkish mass media report about the next explosion, which thundered today near the city of Diyarbakır. A mined car was blown up remotely in the town of Kulp, a few kilometers from the border with the Syrian Arab Republic.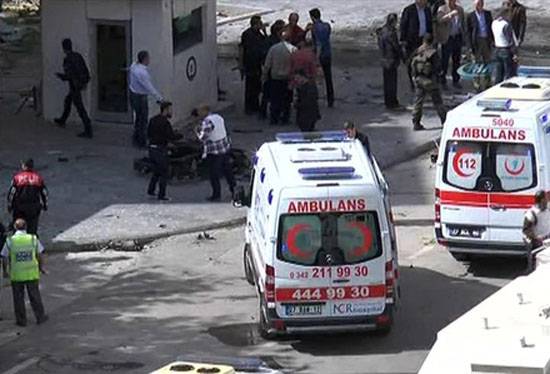 The explosion occurred in the immediate vicinity of the gendarmerie building. As a result of the car bombing, five Turkish gendarmes were injured of varying degrees of severity. One policeman is in serious condition.
After the explosion, a shootout ensued. If you believe the representatives of the Turkish police, then during the exchange of fire one assailant was detained. At the same time, usually the official Ankara spreads the message that the attack was staged by representatives of the Kurdistan Workers Party, banned in Turkey, and in this case it was stated that "so far it is not known what the terrorist group the attackers represented".
According to the Turkish gendarmerie, three were involved in the attack at Kulp. Two are currently wanted. It is reported that the footage, which captured the attackers, is in the police. They are obtained from surveillance cameras.