In Germany and France today they remember those who died in the longest battle of the First World War, which was included in
History
as the Verden meat grinder, reports
Bi-bi-si
.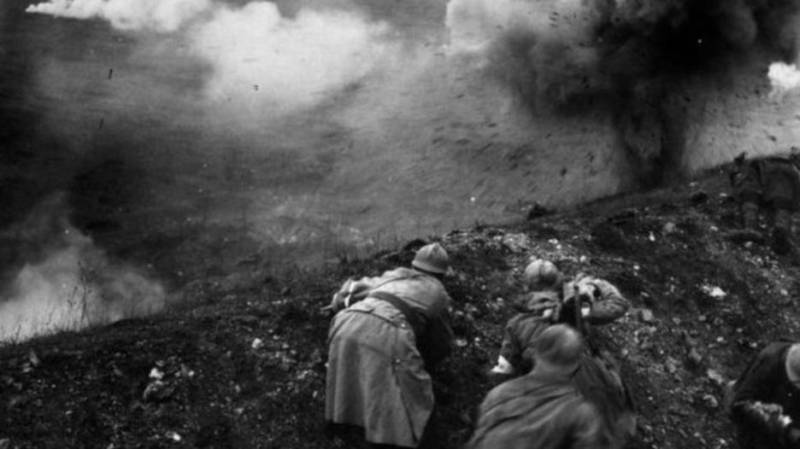 "French President Francois Hollande and German Chancellor Angela Merkel will lay mourning wreaths on the graves of those killed in the Battle of Verdun," the report said.
On the eve, Merkel said: "The invitation from France to honor the memory of those killed in this battle shows how close the relations between France and Germany have become today."
The battle lasted 10 months - from 21 February to 18 December 1916 g, about 300 thousand people died in it (the Germans lost 163 thousand, the French lost 143 thousand). The figures are approximate, historians still argue about the number of losses.
"The plan of the German Empire, which had fought on several fronts, was to put a lightning operation with the massive support of artillery to inflict maximum damage to the French army in manpower and thereby withdraw France from the war," the newspaper reminds.
German troops launched an offensive on February 21, but the shock army of the German army was stuck on the outskirts of Verdun. "The fighting acquired a protracted nature, the parties alternately attempted breakthroughs, but could not move more than a few kilometers," the article says.
In the fall, the Germans "finally turned to defense, refusing further offensive, and by the end of December the French army regained the positions it had taken at the beginning of the year," says the publication.
Currently, Verdun "is a symbol of reconciliation between France and Germany, so both Hollande and Merkel are expected on the memorable day to talk about the importance of the unity of Europe," writes Bi-bi-si.
"Europe, in this there is no doubt, faced with difficult challenges," - said the German Chancellor.