The ER (Electromagnetic Railgun), a powerful electromagnetic rail gun developed by BAE Systems, will help protect the Baltic countries from the "Russian threat"
TASS
the message "The Wall Street Journal", published a video with tests of a prototype
weapons
Created for the US Navy.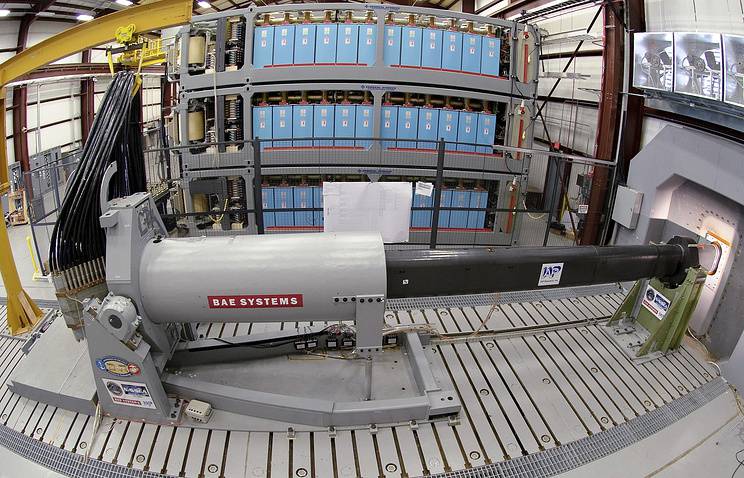 "The military believes that the railgun can be useful if the US has to defend the Baltic states from Russia and provide support to the allies against China in the South China Sea," the newspaper writes.
"We cannot ignore the fact that Russia has the ability to produce and shoot over long distances conventional ammunition of a large mass. We need to be able to resist such volleys. Railgun will potentially give us a cure, "
quoted the publication of the deputy head of the Pentagon, Robert Wark.
The WSJ recalls that "The US Navy launched the ER program ten years ago, spending half a billion dollars on it. Now it is planned to spend another 800 million dollars in order to turn the rail cannon into a protective type of armament and make its projectiles suitable for deck artillery of American ships. "
Earlier, TASS reported that the first demonstration railgun owned by BAE Systems. Installation capacity - 32 MJ. She was taken to Dahlgren (Virginia) at the beginning of 2012 g. Then a competing sample from General Atomics was brought there.