The Ukrainian authorities do not accept their own citizens who are serving their sentences in the Crimea, because, in their opinion, the Crimean peninsula is already a Ukrainian territory, the newspaper reports
Look
.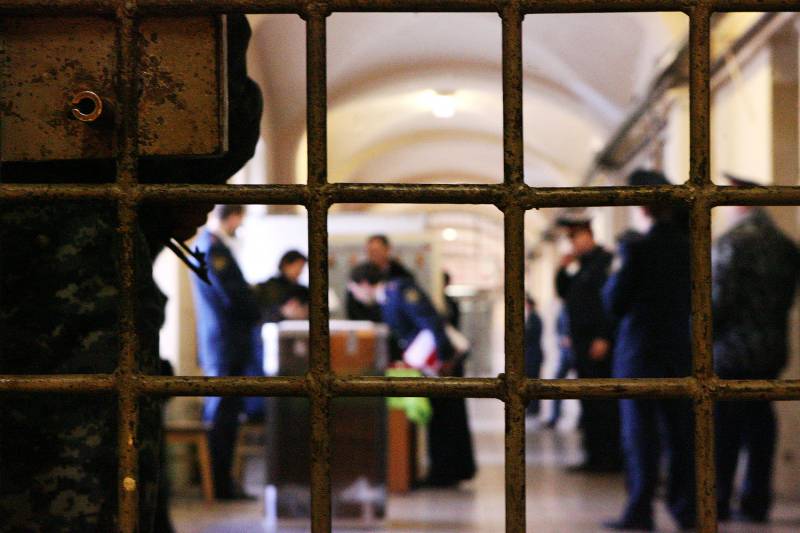 The Commissioner for Human Rights of the Russian Federation, Tatyana Moskalkova, called upon the Kiev authorities to take away the convicted citizens of Ukraine who are serving time in the Crimea.
"Their homeland does not take them, we offer. They committed crimes as citizens of Ukraine - on the territory before Ukraine. And today there is no reason to keep them on the territory of another state. But the reaction so far has not come. It is very important for us to send them home, "said Moskalkova.
Head of the Ministry of Justice of Ukraine Pavel Petrenko: "We all of our Ukrainian citizens, whom we were able to pick up from the Crimea, were taken. Those who expressed a desire to stay there due to the fact that they have housing and relatives there, they remained there. "
"Well, what are you talking about ?! This is complete nonsense! - Lyudmila Lubina, the Ombudsman for Crimea's rights, replied to the Minister in an interview with the Vzglyad newspaper. "The prisoners themselves showed me written answers from Kiev to their requests to take them from the Crimea." There it was, in fact, said: "This is the territory of Ukraine. Sit on". For these two years and three months, so long as we are in Russia, there has never been a formal extradition, as far as I know. "
She recalled that "about this, the predecessor of Moskalkova Ella Pamfilova also addressed her Ukrainian counterpart Valeria Lutkovskaya." But they answered her: "Crimea is Ukraine, which means that they are already serving their sentence in Ukraine. Then they were sent to serve the sentence on the territory of mainland Russia, they were once again offered to take it to Kiev, but Kiev and from there did not accept them. "
"In addition to the citizens of Ukraine, those who have not decided on citizenship are also sitting on the peninsula. Some people deliberately lose documents and even manage to get a court sentence without a passport. These then want to go out with a Russian passport, "said Lubina.
According to April, "in prisons in the Crimea there were 380 citizens of Ukraine or people without documents," she added.