In the event of any provocation in the Yellow Sea in the area of ​​the demarcation line, the DPRK army will, without warning, open fire on South Korean ships, reports
TASS
statement of the General Staff of the Korean People's Army.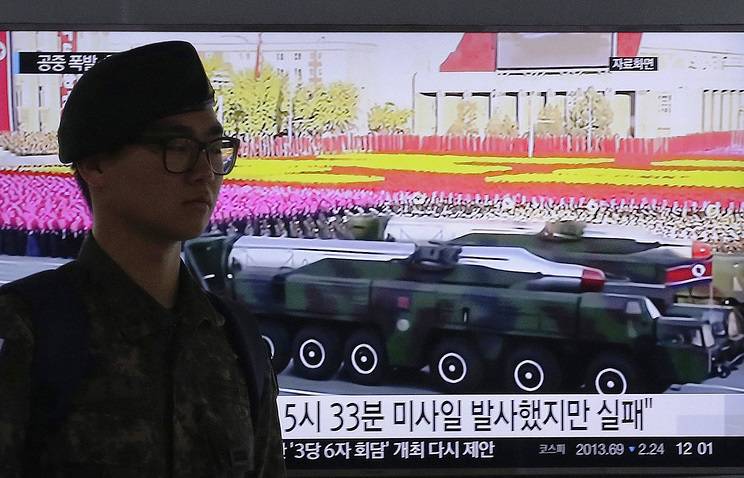 According to the statement, recently "several warships of the Republic of Korea (RK) invaded the territorial waters of the DPRK and fired the ship belonging to the country's Navy, accompanying the damaged ship."
Pyongyang views these actions "as a deliberate provocation aimed at exacerbating the situation." Therefore, the North Korean army "will, without warning, open aimed fire at the ships of the Republic of Kazakhstan if they invade the territorial waters of the people's republic."
Indignation is caused by the fact that "the South Korean authorities" made this provocation at a time when Pyongyang offers Seoul to begin a dialogue with the aim of reducing tensions on the Korean Peninsula, "the statement says.
"The organizers of this crude provocation are obliged to apologize to the entire Korean nation," the General Staff stressed.
According to the TASS, "the incident occurred in the Yellow Sea, which is indicated on the maps of the DPRK as" West ", in the area of ​​the so-called. The northern boundary line, which was in a hurry established at the end of the Korean War 1950-53, by the UN Command, where the main role was played by the US military. "
Pyongyang never recognized this sea border and insisted on moving it to the south to the demarcation line dividing the peninsula (in the west, the water border rises to the north and runs along the coast of the DPRK).