At one time, the Spanish government decided to allow Russian warships to use the port of Ceuta to make a call in order to replenish stocks of water, food and fuel if necessary. Ceuta - the territory (actually a colony) of Spain, located north of Morocco.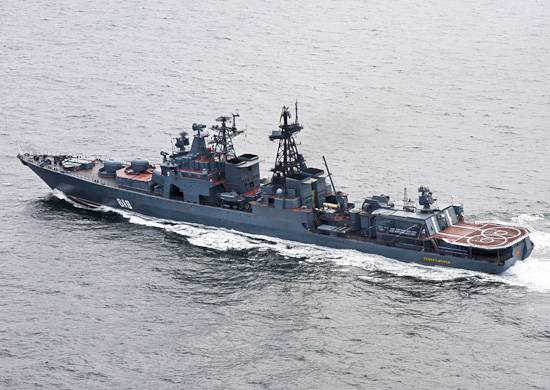 A few years after the Spanish authorities made such a decision, they sounded the alarm in Britain. British newspaper
The Times
writes that Spain "violates the principles of the North Atlantic partnership." The material of British journalists argues that, according to the leadership of NATO, the Russian warships "pose a potential threat to the British Gibraltar." Gibraltar is a British colony located in the south of the Iberian Peninsula, a few dozen kilometers from the Spanish Ceuta. Official Madrid disputes the territorial affiliation of Gibraltar near London.
The newspaper also mentions the initiative of the US Congressman Joe Pitts, who proposes to the US military budget to add a line on the need to monitor reporting documentation to provide assistance to countries that allow their ports to be used to call on Russian warships.
From Pitts statement:
Russian ships enter Ceuta so often that now it can be called almost the main naval base in the Mediterranean. Madrid's actions help Moscow expand its zone of influence. This violates the principles of solidarity in NATO.
In the military unit, it was estimated that over the past 5 years, 57 ships of the Russian Navy were entering Ceuta for refueling.