Riho Terras, commander-in-chief of the Estonian armed forces, said that NATO would consider an increase in the number of NATO aircraft patrolling the Pribatik airspace at the next summit in Warsaw. Apparently, according to the logic of Terrace, the Baltic air space is so large that two or three NATO fighters are not enough to patrol it ...
Mr. Terras made a statement about the increase in the North Atlantic air mission in the Baltic countries in an interview
Financial Times
. In addition, the Estonian commander-in-chief noted that Tallinn would make a request for the possible deployment of Patriot anti-aircraft missile systems on Estonian territory.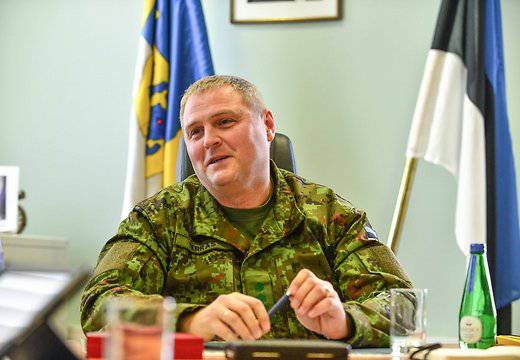 The need to deploy American air defense systems in Estonia Riho Terras is motivated by the "behavior of Russia". Terras used the term of the Cold War. According to the Commander-in-Chief of the Armed Forces of Estonia, "Moscow behaves like an opportunist."
Terrace:
If they (Russia) have some kind of opportunity, then they are ready to jump even through the window to use it. Due to the fact that the Baltic countries located near the borders of the Russian Federation can be considered as an island, Russian opportunism is a serious threat for us.
Do not too often representatives of the Baltic elites began to shout: "Wolves!" Wolves! "And this, by the way, against the background of the fact that Estonia and its Baltic" sisters "have been under the occupation of NATO and the USA for several years already. Bringing new forces of invaders to their territory in order to "defend themselves against occupation" is so Baltic-style ...