President of Ukraine Petro Poroshenko signed a decree that a special bulletin is put into effect, which spells out actions for the "restructuring of the armed forces." About this reports portal "Ukrainian
news
". The strategic defense bulletin was signed at the next meeting of the National Security and Defense Council.
In an interview with the Ukrainian military, Poroshenko said that on the basis of the signed document, the Ukrainian army expects a "large-scale restructuring." It is about bringing the Armed Forces of Ukraine under the standardization of the North Atlantic Alliance. Poroshenko did not say how much such a "perestroika" could result in, and who would warm up his hands on another pseudoreform once again.
Meeting with the sergeants of the Armed Forces of Ukraine, Poroshenko stated that he had ordered the head of the military department to increase the level of money allowances for servicemen in sergeant positions.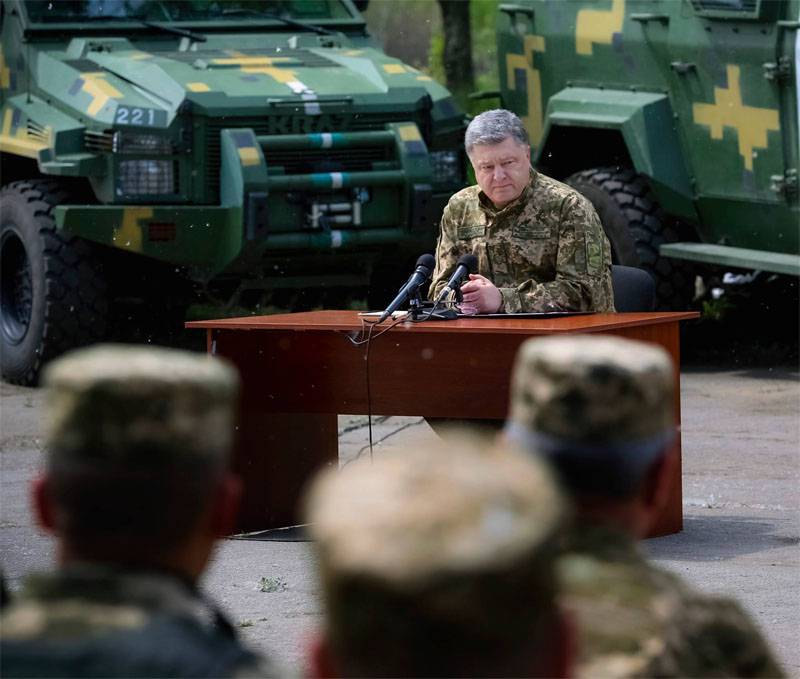 From Poroshenko's Facebook post:
I instruct the Minister of Defense to increase the cash security of the sergeants. Over the year, we increased the total amount of salaries in the Armed Forces of Ukraine, and today we must ensure the growth of payments to specialists, sergeants, junior commanders, so that in addition to the patriotic, the military also have financial motivation. For two years, the Ukrainian army has changed a lot: the equipment, conditions of service, training, interaction with partners have changed. And most importantly - people have changed. I am proud of every Ukrainian military!