Yesterday, the Ukrainian security forces attempted to break through the positions of the DPR army near Avdeevka, but were thrown back, having lost the servicemen killed by 6, reports
DAN
the message of the representative of the Ministry of Defense of the Donetsk Republic Eduard Basurin.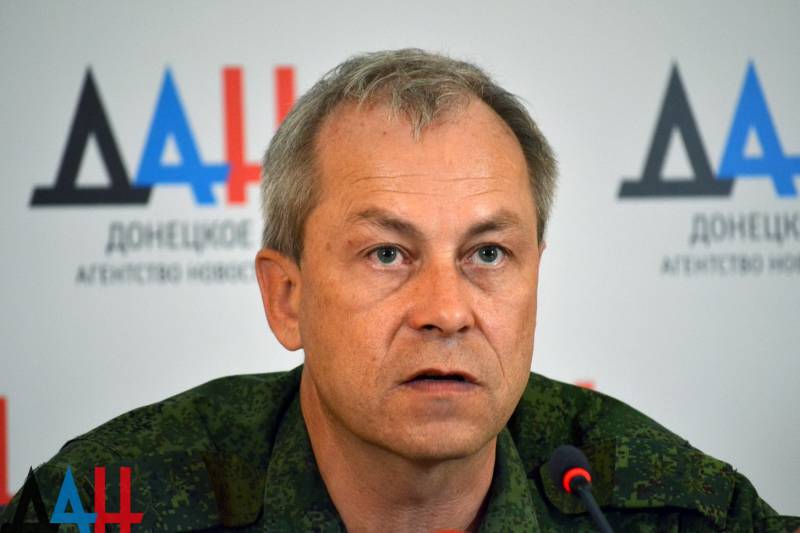 "I would like to emphasize separately that as a result of the next criminal order of the military-political leadership of Ukraine, this afternoon, 58 brigade attacked our positions in the industrial zone of the settlement. Avdiivka. On the conscience of the command of the Armed Forces of Ukraine six dead soldiers and about a dozen wounded ",
said Basurin.
"The Ukrainian units were thrown back to their original positions, but when repelling the attack, two DPR soldiers died, one was injured," he added.
According to Basurin, "the clash began after 12 26 hours in May: Ukrainian security forces tried to circumvent the DPR positions in the Yasinovatsky roadblock on the one hand and go to the Yasinovatskaya fork from the other side".
"The task was to cut the Donetsk-Gorlovka highway so that they (VSU) would open the way to Donetsk. I will meet in the 16.00 area with Hug (the first deputy head of the OSCE mission) and tell you about it, "concluded Basurin.
Hug confirmed his intention to visit the scene of the clash. "I plan to visit this place tomorrow (May 27). I expect a report from my team from this place, and the initial data will be in our report, "said the deputy chairman of the mission.
Also,
news
the TCH.ua portal reported a mine explosion of a Ukrainian armored personnel carrier.
"The armored personnel carrier with the Ukrainian fighters blew up on a mine. This happened near the village Starognatyevka in the sector "Mariupol". As a result of the blast, eight fighters were injured. They all suffered severe and moderate injuries. Now the soldiers are in the hospital "
- said in a statement.