Two American carrier-based fighter-bomber F-18 collided on the eve of the coast of North Carolina. As a result of the collision, the planes fell into the water, while the F-18 crews managed to survive. One American pilot was injured. This is reported by the TV channel
MSNBC
with reference to the US Coast Guard.
The report says that the pilots were picked up by a merchant ship, which took place in the square where the two aircraft collided. After the servicemen were taken aboard, they were handed over to the coast guard, who sent the pilots to a military hospital located in Norfolk.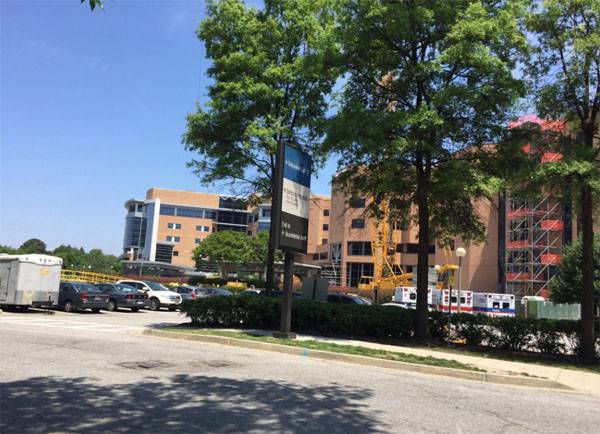 Military Hospital (Norfolk)
The collision of two aircraft occurred during the execution of their regular training flight.
Pentagon officials have not yet commented on the reasons for the collision of two carrier-based fighter-bombers. In a statement, Peter Cook, a spokesman for the main US military department, said that "an inspection has been launched on the fact of a flight incident."
Medical workers at the hospital in Norfolk say that the lives of pilots are out of danger.