At the US military base Camp Schwab in Japan, preliminary hearings were held on the case of the marines of Justin Castellanos, accused of raping a Japanese girl. The girl arrived in Okinawa, where the US military base is located, from Fukuoka as a tourist and decided to stay in one of the local hotels, where the American marine found himself. In Japan
story
the rape caused a wide public response, and Castellanos was taken into custody by representatives of Camp Schwab.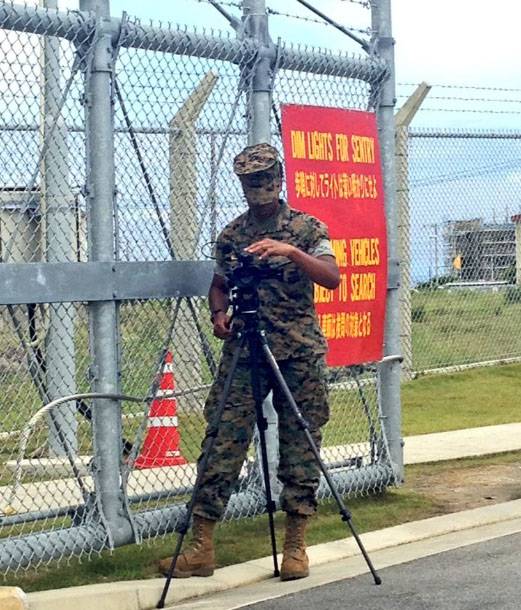 During the court hearings, an American soldier confessed to the crime.
RIA News
, referring to the Japanese news agency Kyodo, cites a fragment of the statement of Castellanos:
She slept in the hallway. I shook her, she did not wake up, then there was a desire to rape her.
Attention is drawn to the fact that the prosecution claims that the Japanese woman was not raped directly in the corridor, and she followed the American soldier in one of the rooms, and did not offer resistance during the harassment. Apparently, this should be interpreted as "by mutual agreement." If so, then with such an accusation the US Marine needs no protection. And if we take into account that the trial is being held at the American military base, where they are not going to allow Japanese lawyers, we can assume that in the end everything will be completely reduced to the fact that the Japanese woman herself raped the American marines ...