In December last year, an article was published on the state of affairs in the design bureau of chemical automation, abbreviated KBKHA. This enterprise is one of the pillars of our space industry, as it develops and manufactures rocket engines for the Proton-K, Proton-M, Soyuz-2-1б, Angara rocket carriers. And also for a number of ICBMs that are still in service with the Armed Forces of the Russian Federation.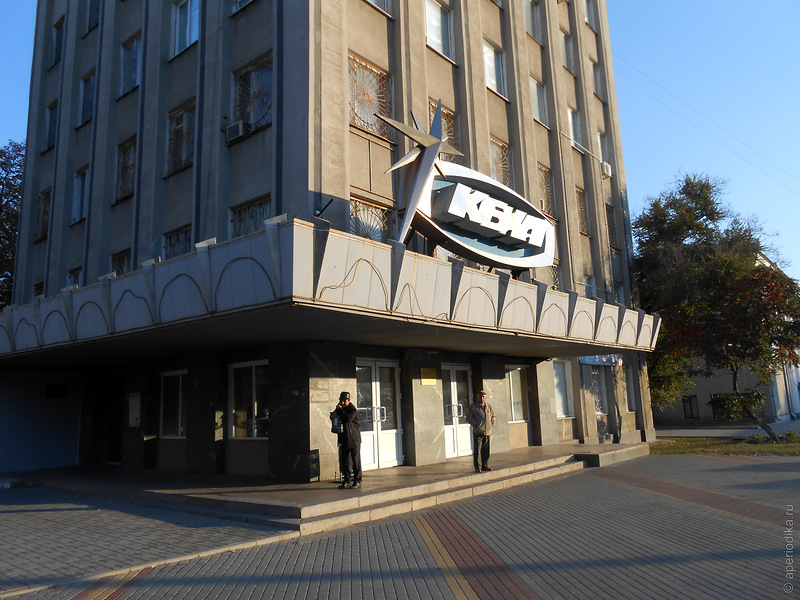 KBHA: will it be necessary to regret "Proton" again
?
In that material, I expressed, let's say, concern for what is happening in the enterprise. He wrote about the frames that our space industry can lose.
Half a year has passed, and I again decided to inquire about the state of affairs. It is a normal desire. Today, this concern turned into confidence. And that's why.
From 1 June in KBXA planned reduction. Promised back in December. On 15-20%. The figure is huge in enterprise scale. As I said before, not "effective managers" are fired from the management, but workers from workshops and a test facility.
And not old people are fired. Fired just young. As one of those who fell under this reduction told me, the shop manager approached him and directly suggested: "Let us dismiss you by reduction. You will be young, you will find work. Well, I can't look at myself in the morning in the mirror if these two ( I omit the names, of course, of dismissal. They have one and a half years left until they're retired ... "
And the young leave. And leave, by the way, with pleasure. Because in March and April, people received a "bare salary", that is, 14-17 thousand rubles. About bonuses, allowances and other things everyone has forgotten. There are only charges for processing and after-hours. But with processing, of course, at the plant there is a struggle, and after-hour (tests) is exclusively for the landfill.
One of my December interviewees is already working in another company in the city. And with him we will talk very thoroughly on the subject of the plant a little later. The second mortgage (more precisely, the impossibility of its payment) brought as much to the Vostochny space center. There a hydraulic engineer with experience in the space industry costs 55 thousands.
And what do the so-called "effective managers" offer to the workers?
Offer a very interesting thing.
Dismissing to reduce people, of course, some money is released. Where will they go? Partially on salary increase. And partially - on bonuses and overtime payments.
It is clear that if three people are fired from 5, there will be less work. And you still have to do it. Accordingly, the above-mentioned overtime occurs. That is, the person will work more, and receive at best as much as in the 2014 year, which is now remembered with awe at KBXA.
Well, if the company produced irons or sausage. But we are talking about rocket engines for spacecraft. How, albeit experienced, but already at the age of cadres, working constantly above the norm, will be able to ensure proper quality?
Experience and skill is a very important detail. But not in the case when the old man 55-58 will plow as young. One and a half shifts and on weekends. And he will plow, not going anywhere. Nobody canceled the family. And retirement, by the way, too.
Such serfdom from "effective managers." Apparently, Mr. Kamyshev decided to put the matter as in his former Center Telecom. Perhaps there it had a positive effect, but telephone communications and rocket engines are still different things. It seems to me.
So I will not be very surprised after six months with another news about the crash during the take-off of the next launch vehicle. There are all prerequisites for this. And this, to put it mildly, does not please.
But let's look into the future. Five years. After all, sooner or later, but the time to leave for pensioners will come. Yes, and they can not, anyway, to work in this mode. Leave. Reach for retirement and leave.
The question arises: who's next?
Who will continue to build engines? Graduates of our Polytechnic University? Very, by the way, a respected university, even across the country. The supplier of personnel for many "closed" plants. Not funny. It is unlikely that today's figure in 15-17 thousand rubles will interest anyone. As well as the prospect of working on weekends and nights for a premium in 3-5 thousands.
I don't know what gentlemen "effective managers" at KBXA are planning in general. Maybe guest workers hire, maybe something else. In any case, I do not have the slightest desire to listen to what they could say to me in response to these questions. For it will be only the words of people who are absolutely incompetent in the field of space industry.
And people leave. And if they decide to come back in a few years, it's hard to say. Because my interlocutors were invited to a large military enterprise with decent work and a good salary. And so it was until 2015. And they leave the incomprehensible office where they spit on everything. Including what will happen tomorrow.
Mr. Rogozin, why are you not yet in Voronezh?
By the way, I draw the attention of readers to the fact that in the USA, where every fourth engine from KBXA now goes, they are shouting, especially the military, on the subject of the fact that it is necessary to release their engines and quickly. Is it because they are so animated that they know what is going on?
It is very difficult for me to properly assess what is happening. But there is a fact that the leading manufacturer of rocket engines today, more precisely, from June 1, loses staff. Loses the future. And along with it, our space industry loses its future.
If you do not change the situation, then ... I would not want to become a prophet.
Perhaps my opinion, made up of conversations with departed employees of the KBMA, is somewhat unprofessional and biased. Therefore, I agreed with several of them about a wider interview. Let them tell everyone how they came to the factory, how and why they left.
Continuation will follow shortly.