The lawyer of the Ukrainian radicals Nikolai Karpyuk and Stanislav Klykh, who were accused of participating in hostilities on the side of the militants during the First Chechen campaign, stated that the court in Grozny found both guilty and sentenced to real terms of imprisonment. Nikolai Karpyuk received 22,5, the colony, Stanislav Klykh - 20 years.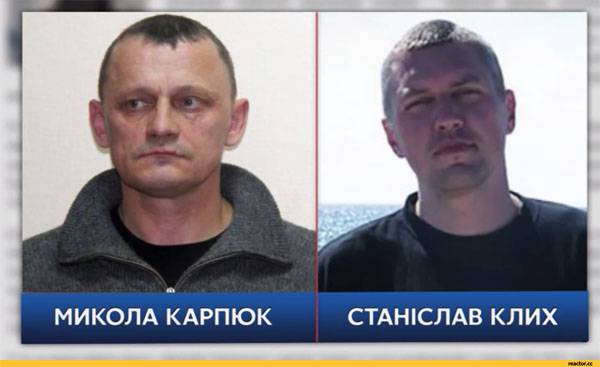 At the same time, the lawyer of the convicts Ilya Novikov is sure that after the precedent with Nadezhda Savchenko, his clients will not serve their sentences in the Russian colony either.
It should be recalled that Stanislav Klykh is listed as a "journalist" in Ukraine. In September, 2014, he was detained on the territory of the Russian Federation, when he "went to visit his girlfriend." In March of the same year, Nikolay Karpyuk, who was the leader of the radical nationalist organization UNA (Ukrainian National Assembly), was detained.
The verdict against members of terrorist groups operating in the North Caucasus was handed down by the judge of the Grozny city court Vakhit Ismailov. It must be recalled that on May 19, jurors found both Karpyuk and Klykh guilty under articles of "gangsterism", "killing two or more persons in connection with their duty" and "attempted murder".