Huntington Ingalls Industries (USA) signed a contract with the military to develop a "construction plan for the nuclear multi-purpose aircraft carrier CVN-80 Enterprise, such as Gerald R. Ford," reports
Flotprom
with reference to TSAMTO.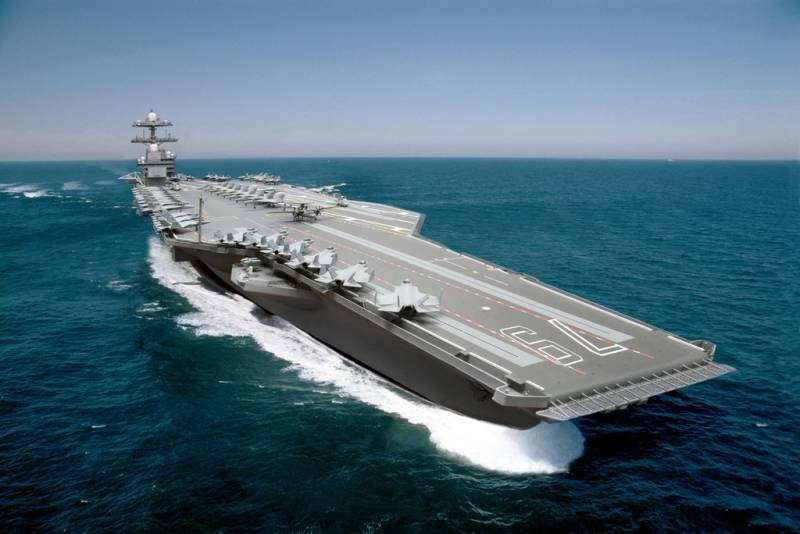 "The works, including the design, construction, planning and acquisition of materials with long periods of use, will be performed by the division of Newport News Shipbuilding. The deadline for the completion of the contract is March 2018 of the year, "the message says.
The construction of the aircraft carrier itself is scheduled to begin in the same 2018. It is scheduled for completion - 2027. It will replace the Nimitz-type Dwight D. Eisenhower aircraft carrier.
Huntington Ingalls Industries is the only American company engaged in the construction of nuclear aircraft carriers.
The company was told that "when planning the construction, the experience gained in the implementation of the development and construction programs of the first atomic aircraft carrier of the series, CVN-78" Gerald R. Ford "(launched in 2013 g) and CVN-79" John F "Kennedy." This will reduce the cost of the ship and reduce the time of its construction.
The declared service life of the ships of this series is 50 years. According to the resource, "they were created as an improved version of the Nimitz type and differ, with comparable sizes and aircraft armament, shortened by a high degree of automation by the crew and, as a result, lower maintenance costs." In addition, stealth technology was used in new ships.
Resource reference: "The displacement of new aircraft carriers is about 100 thousand tons, length - 337 m, speed - up to 30 knots, crew - 2500-2700 people.
Aviation
group - more than 75 planes and helicopters. "