The Ukrainian media, citing sources in the Security and National Defense Service of Ukraine, report that today a decision has been taken to ban entry into Ukrainian territory in relation to Mikhail Gorbachev. Despite the fact that, according to Gorbachev himself, he was not going to Ukraine, entry for the first and last president of the USSR was closed. Information about the ban on visiting Ukraine by Mikhail Gorbachev appeared on the pages "
Ukrainian truth
».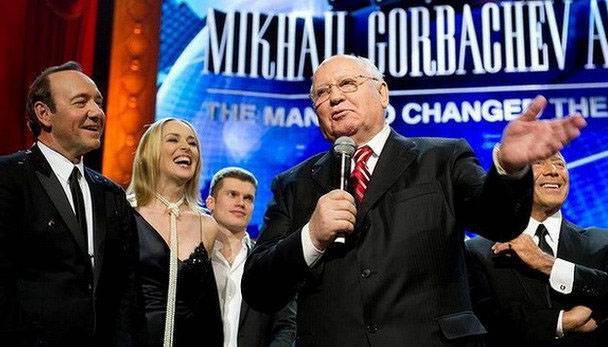 But the truth is that before Gorbachev, the official Kiev decided to put a contrived barrier after Gorbachev's interview with the British edition of The Sunday Times. In an interview with British journalists, the ex-General Secretary of the Central Committee of the CPSU said that he supported the reunification of the Crimea with Russia.
After the statements made by Mikhail Gorbachev, in Kiev they said that the European Union countries should also ban Gorbachev's entry, imposing personal sanctions on the former Soviet leader. In Europe, Kiev did not respond to such a desperate cry.
Gorbachev about current Ukraine:
I do not go there and I will not go.
Against this background, attention is drawn to the fact that some odious individuals from the composition of the deputies of the VRU today expressed protest at the fact that they were banned from entering the territory of Transnistria by the Transdniestrian authorities. Apparently, in Kiev they think that only they can afford to declare someone a persona non grata.