The Russian Defense Ministry ordered 2 air control points (VZPU) of the second generation on the basis of IL-80, the first of which has already been transferred to the military department, reports
Look
with reference to the representative of the United Instrument Making Corporation.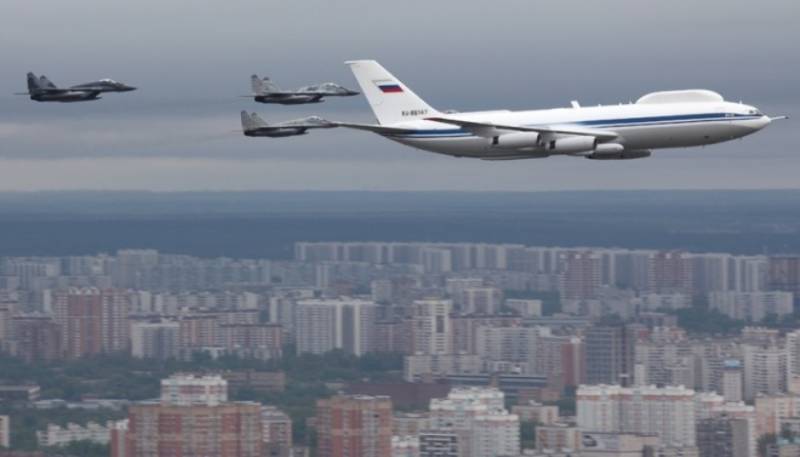 "The Ministry of Defense has set the task of creating two second generation UCUs, the work is carried out by our Nizhny Novgorod enterprise Polet," said a representative of the military-industrial complex.
"The plane is reliable, the documented service life of such equipment can reach 20 years. However, in modern conditions, the update is much faster, the approximate lifespan is up to 2025, "he said.
"The first such aircraft has already been transferred to the Russian Defense Ministry," the source added.
Earlier, a representative of the military-industrial complex reported that third-generation Upps will be created on the basis of an improved IL-96-400.
According to the general director of the defense industry, Alexander Yakunin, "the third generation of air control points based on the Il-96 will appear in Russia in five to seven years."
Help newspaper:
"Air control points were called doomsday planes in the USA: they were supposed to be involved in a nuclear war, if ground control structures were destroyed. The most famous of these specialized aircraft are the American E-4B based on Boeing-747 liners and Russian Il-80, developed on the basis of passenger Il-86. "