The head of the Kiev administration, Vitali Klitschko, filed a statement on the resignation of the chairman of the party, "The Poroshenko Bloc" Solidarity ", the channel said
112 Ukraine
With reference to the press service of the mayor.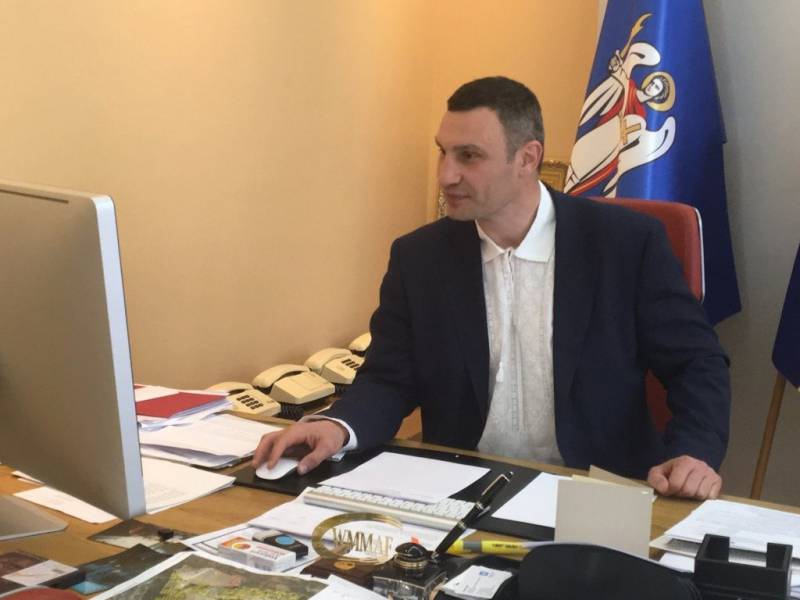 "I want to inform you that, since according to the law it is impossible to combine the position of the head of administration and the chairman or a member of a political party, I wrote a statement about the resignation of the chairman of Solidarity. She must consider the political council. And then, according to the procedure, - according to the charter, - this decision should be made by the congress, which elects the chairman of the party, and agrees with the addition of its powers ",
quoted by the press service of the capital's mayor.
The channel reminds that Klitschko was elected to this party post in 2015 r instead of Yury Lutsenko.
The publication also reports that the "Samopomich faction in the Kyiv City Council, in turn, initiates the expression of Klitschko's distrust and the election of a new Kyiv City Council secretary."
Gusovsky, the chairman of the faction, explained this decision by saying that "the city council became a hostage of the city authorities and in fact does not work."
In this regard, the "Samopomich faction" proposes to convene a conciliatory council at which to consider a draft decision of no confidence in the Kiev mayor, consider candidates for the secretary of the Kyiv City Council and initiate his re-election. "