In service with the Syrian special forces re-spotted sniper rifle with "extremely high performance," reports
Messenger of Mordovia
.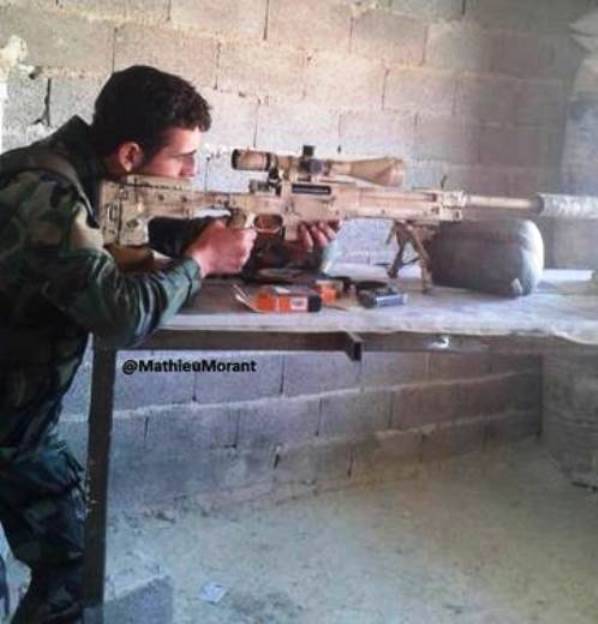 Appeared on the network photos commented on the expert on the Syrian issue, Yuri Lyamin.
"In this case, we are talking about the Accuracy International series Arctic Warfare (AW) British sniper rifle. First time is weapon lit up in one of the reports of Russian television from the region of Harasta, back in September 2015 of the year. Then, in various Western sources, they actively wrote that Russia was a famous customer of such an option. And, therefore, it is very likely that a certain amount of such weapons were transferred from us to the Syrian special forces, "
- said Lyamin.
As the author notes, this weapon "with a longitudinally sliding rotary bolt chambered for .338 Lapua Magnum", in fact, has earned a high reputation.
"Whenever they talk about AWM, they recall a unique event that occurred in Afghanistan. In 2009, a sniper of the English army from this rifle at a distance of 2475 meters struck two Taliban machine gunners (this is the most distant effective sniper shot), "says the publication.