The reconnaissance aircraft RC-135S of the US Air Force yesterday overflew the Russian border in the Murmansk region, reports
Interfax
with reference to Western resources, tracking flights of military aircraft.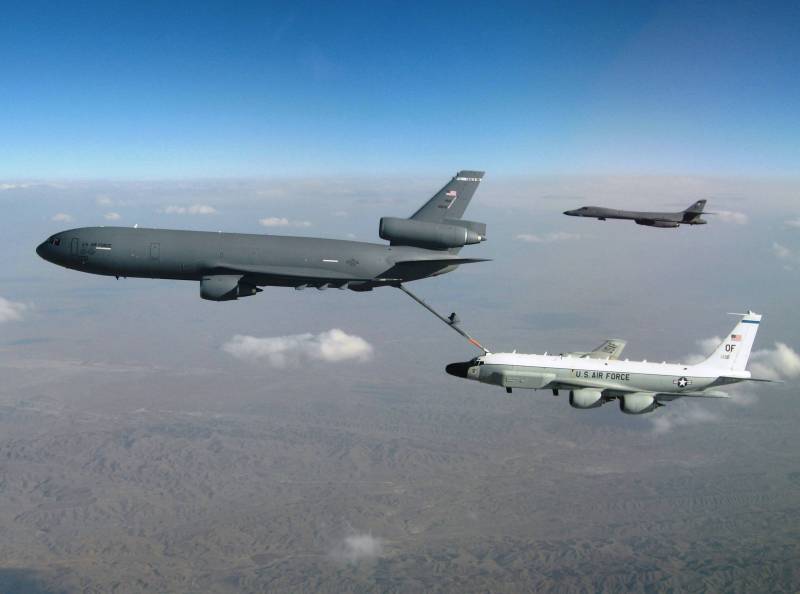 "A scout with a tail number 61-2663 and callsign LIVID05, who flew out of the Mildenhall air base in the UK on Wednesday morning, is currently on a mission in the Barents Sea. The total duration of the flight with in-flight refueling will be approximately 12-14 hours, of which about four hours the reconnaissance plane will stay near the Russian borders ",
- said in a statement.
The publication reminds that last Sunday the RC-135 approached the Russian borders in the Far East. At the Ministry of Defense of the Russian Federation, the actions of the crew of the aircraft were called unprofessional and dangerous for the flights of other aircraft.
"As a result of unprofessional actions of the crew of the American aircraft, the danger of a collision with aircraft of civilian airlines was created," the press service of the military department told the agency.
According to representatives of the Defense Ministry, "Russian air traffic controllers were forced to change flight levels to two long-haul European airliners over the Sea of ​​Japan because of the dangerous approach of the aircraft that did not respond to the signals."