The corporation "Energy" developed a project of reusable manned spacecraft "Tug" for delivery to the Moon astronauts and cargo, transmits
RIA News
message of the representative of the corporation Yuri Makushenko.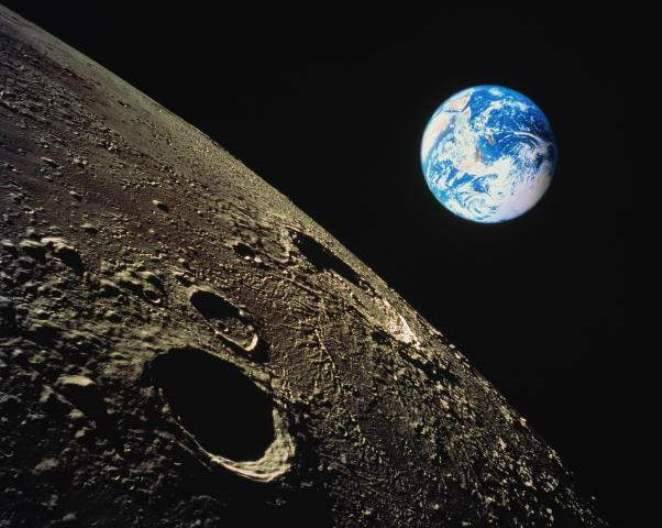 "The cost of the mission of the reusable manned ship" Charge "is a third lower than the cost of the mission of the manned transport ship Federation," Makushenko said in Korolev at the conference "Manned Space Exploration."
According to him, the "Wrench" system should be based on the International Space Station and run from it to the near-moon international platform, delivering cargo and cosmonauts to the Moon, who had previously flown to the ISS with the Soyuz series ships. "
"The upgraded DMM acceleration block, launched with the help of the Angara-A5 heavy-class booster rocket and joined with the" Chug "in near-earth orbit, should serve as a means of acceleration from the first to the second cosmic velocity.
According to the developers, "the maximum mass of the complex is 11,4 tons, the flight time from the Earth's orbit to the Moon is up to 5 days".
What carrier "Tug" will be delivered from Earth to the ISS, the representative of the corporation did not specify.
Speaking about the advantages of the new system over the Federation project, Makushenko noted "there is no need to create a super-heavy launch vehicle or a heavy-class launch vehicle with hydrogen fuel."
"In addition, since the Angara-A5 rocket will not be activated when launching cosmonauts themselves from Earth, there is no need for its certification for manned flights. Also, the new project allows to reduce costs and reduce the time it takes to create a domestic transport system, "he added.
The agency recalls that the "reusable manned transport ship" Federation "was also developed at RKK Energia and is designed to deliver people and cargo to the Moon and near-earth orbit." It was reported that the first unmanned launch of the "Federation" is scheduled for 2021, the construction of the ship was supposed to begin this summer.