Swedish edition
The Local
reports that the parliament of the Scandinavian kingdom supported the initiative about the possibility of deploying the NATO military contingent in the country. Recall that Sweden itself is de jure a neutral country and is not part of any military blocs. Recently, however, there has been a clear escalation of the situation on the part of the NATO think-tank to draw into the alliance both Sweden and neighboring Finland.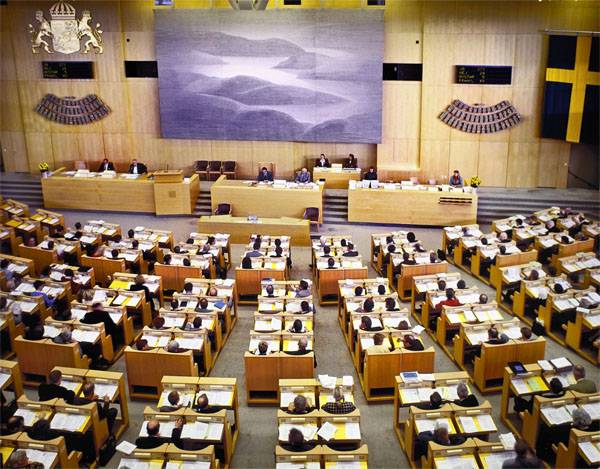 In fact, the document on the possibility of deploying a foreign military contingent on Swedish territory is contrary to the constitution of the kingdom. However, nowadays, for the countries of the victorious democracy, the constitution is by no means the basis for policy. One gets the impression that the main law of the United States now dominates all "democratic" constitutions, reflecting whose interests are known.
The agreement on the support of NATO troops in the host country (namely the so-called document) was supported by the Swedish deputy 291. Only the 21 parliamentarian said the agreement "no!" The Left Party of Sweden opposed, which was the only one who attended to threats against the letter of the Swedish constitution.
Officially, the agreement enters into force on July 1. First of all, the American contingent will enter the territory of Sweden and will accommodate the Patriot air defense system.