The Belgian federal prosecutor's office has spread the message that during searches conducted in various regions of the country, four suspects of involvement in the commission of terrorist acts were detained. Recall that we are talking about the attacks in the Brussels Zaventem airport and at one of the metro stations in the center of the Belgian capital.
Searches were conducted in Antwerp, Borgerhaute and Ternate. Detected evidence as reported
Interfax
with reference to the Belgian prosecutor's office, it indicates that it was these individuals who could be directly involved in the preparation of a plan for the implementation of terrorist attacks.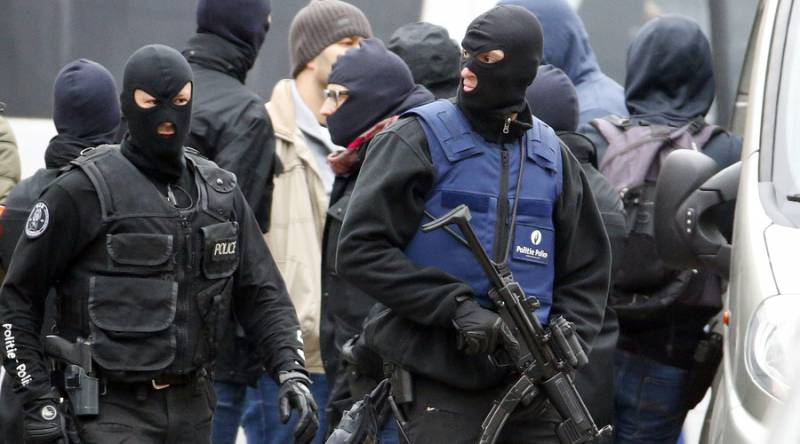 The interrogations of all the detainees were carried out, as a result of which it was possible to establish that they intended to join the militants of the ISIL terrorist group outside Belgium shortly. In addition, data were obtained on the recruitment of these individuals into the ranks of terrorist cells for military operations in Libya and Syria.
It is noteworthy that under arrest after interrogation only one of the suspects in terrorist activities remained. Three were reportedly released, "with a number of restrictions," with an electronic bracelet worn on only one of them.