The Ministry of Defense of Ukraine publishes information on conducting exercises of airmobile (amphibious) units of the country's armed forces. The teachings of the Ukrainian paratroopers from the 25-th separate brigade are held in the Dnipropetrovsk region (the name has not yet passed through "decommunization" after Dnipropetrovsk itself).
Major-General Mikhail Zabrodsky, the commanders of the Airborne Forces, oversees the exercise on the Dnieper.
From the message
press service
The main military department of Ukraine:
During the training, the personnel made their nomination to a given area and began raiding in the rear of the conditional enemy. Their main purpose is to disorganize the control system and destroy artillery units to ensure the counter-offensive of the main forces. The exercise began with the advancement of the paratroopers to the water barrier and the capture of the bridge. For the forcing and capture, the forward detachment advanced, a parachute parachute was carried out onto the bridge using the onboard equipment "Adapter-M1".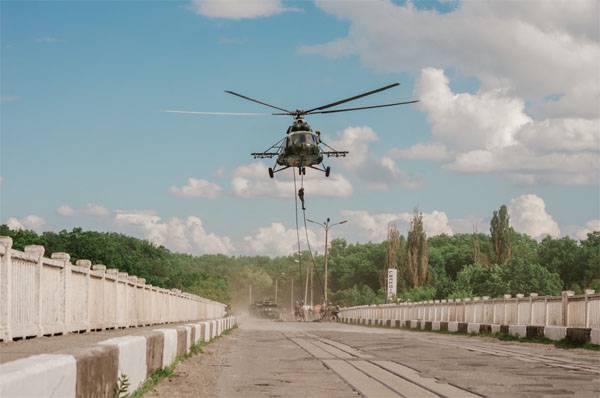 Under the set of removable on-board equipment "Adapter-M1" in Ukraine is understood the rope system, which allows landing from a helicopter. For each of the ropes can descend 2 person. "Adapter-M1" is used not only for landing, but also for evacuation.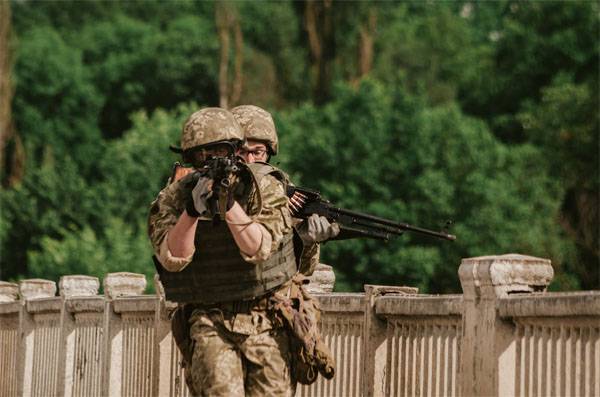 The press service of the Ministry of Defense of Ukraine reported that the paratroopers "seized the object (bridge), ensuring the passage of the forward detachment to the crossing of the Dnieper". In addition, having forced a water barrier, the Ukrainian paratroopers "occupied a springboard" on the opposite bank, awaiting the arrival of the main forces. Forces arrived ...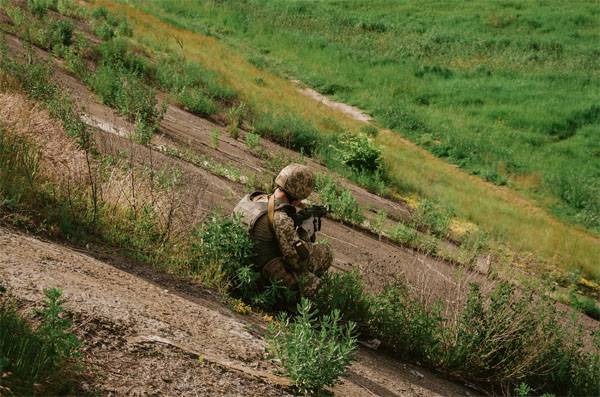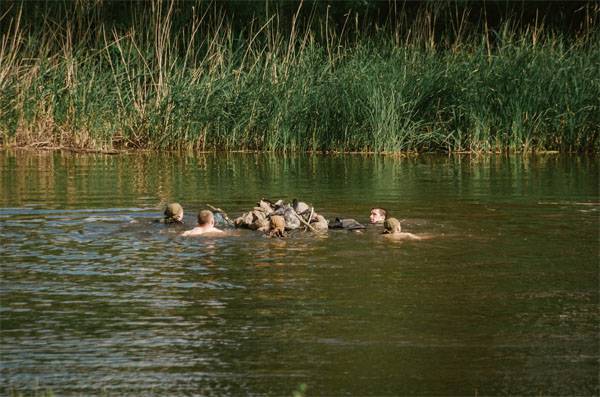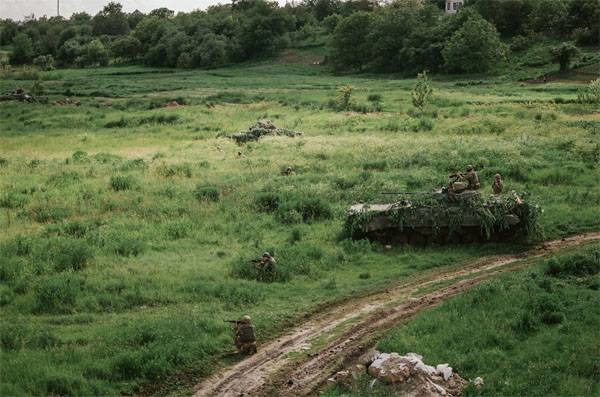 From the report:
During the firing practice, various targets of the conditional enemy were destroyed.
And at least one marshal of the conditional enemy was destroyed to complete the test program?