The State Department opposes the inclusion of the Syrian opposition group Ahrar al-Sham in the UN sanctions list, reports
Look
with reference to the representative office of Mark Toner.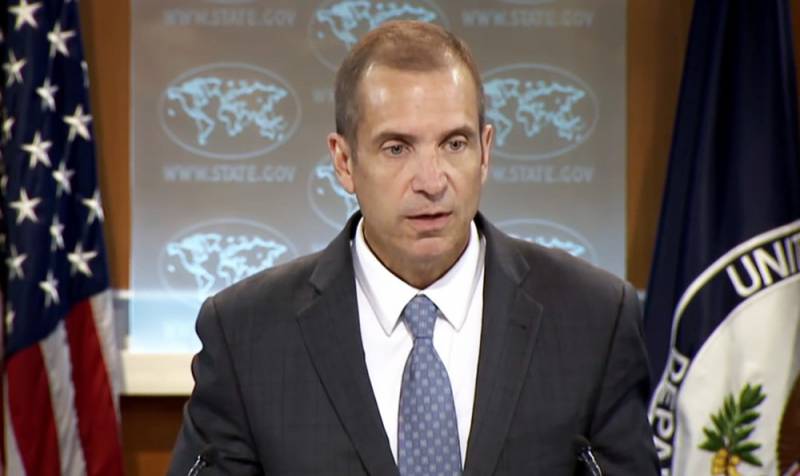 Toner noted that "although the cessation of hostilities introduced in the country initially and led to a decrease in violence by 70 – 80%, now violations began to occur more often."
"Last week, at the meeting of the IHPS (International Syria Support Group) in Vienna, a communique was issued, which contained a very firm statement. If you continue to violate the cessation of hostilities, then this mode will not apply to you. I think this is actually what we should consider, and we agree to do it, "he said.
However, Toner said that Washington did not agree to include the Ahrar al-Sham group, which, in fact, is one of the most active violators of the armistice in Syria, on the list of terrorists.
"Russia tried to achieve this, and our answer is that, in our opinion, such a measure at this stage would be to the detriment of the cessation of hostilities, as well as the entire political process," he said.
When asked by journalists why Labib an-Nahhas (one of the leaders of Ahrar al-Sham) came to Washington in December for 2015, Toner couldn't answer anything intelligible, he noted that "in the State Department this person not met. "
One of the reporters asked how many more troubles these militants should bring to the people, so that they would finally be counted among the "bad guys", and how long will the United States intend to "show them yellow cards"?
"Firstly, we do not show them yellow cards. Secondly, they, like all members of the Syrian opposition, who are members of the VKP (the so-called High Negotiating Committee) and are subject to a cessation of hostilities, must comply with it, "Toner said.
At the same time, he explained that "the groups in the All-Union Communist Party were selected and checked mainly by Saudi Arabia."
By what criteria this selection was made, Toner could not explain, but added: "It was believed that they are an integral part of the viable Syrian opposition, that they want and show a desire to play a positive, constructive role in resolving the conflict."