Airbus confirmed the presence of serious malfunctions in the operation of the gearboxes of engines installed on military transporters of A-400M - cracks were found in all engines whose propellers are turning clockwise, reports
Look
with reference to Defense Aerospace.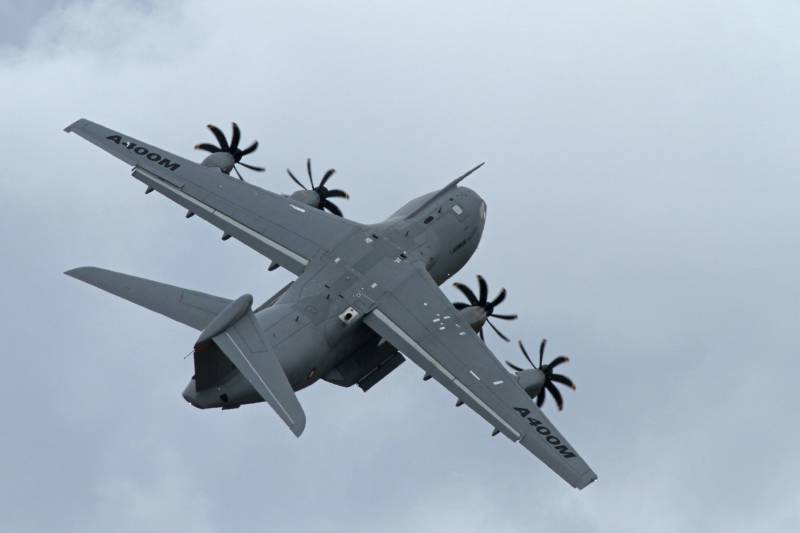 "This means that two of the four engines installed on each of the 24 aircraft currently delivered (a total of 48 engines) must now be repaired, which is a much more difficult task than originally thought," writes the publication.
The article notes that "in addition to repairing the 48 engines of the already delivered Airbus aircraft, it will also have to redo the engines on the 20 aircraft that the company promised to deliver this year."
According to Defense Aerospace, "the company has already laid about 5 billion euros to solve this problem." In its report, Airbus called the problems with the engines "significant in economic terms."
In addition, "since the launch of the A400M program in 2003, its value has already increased by 8 billion euros - to 28 billion euros," writes the publication.
Earlier it was reported that "due to the weakness of the alloy, the aircraft had cracks in the attachment points of the wings to the fuselage." In addition, the report, published in the Bundestag, pointed out that the Italian manufacturer of blades "can not ensure the proper quality of its products."
The publication reminds that А-400М was developed by request of 7-s of states: Britain, Germany, France, Spain, Belgium, Turkey and Luxembourg.