Informational portal
Georgia Online
reports that the current head of the Odessa Regional State Administration, Mikhail Saakashvili, intends to return to Georgia and "engage in the political process." Saakashvili himself made this statement in an interview for Rustavi TV channel. At the same time, the head of the Odessa Regional State Administration did not explain when the "grateful Georgians" should expect his "triumphal" return.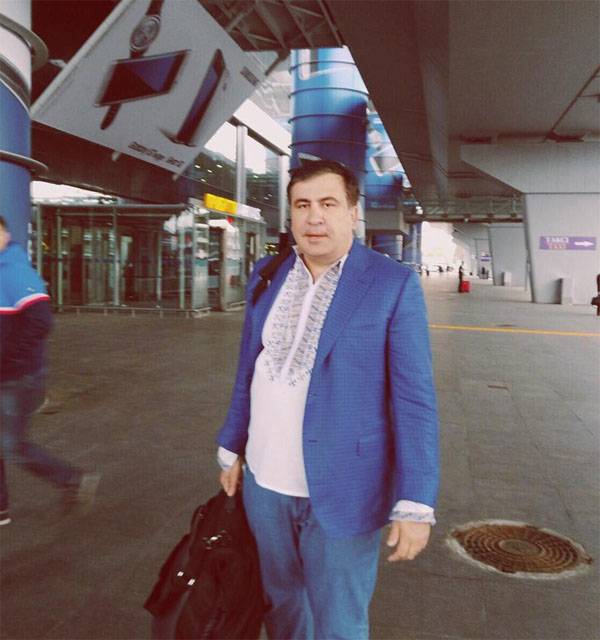 Mikhail Saakashvili:
Let no one doubt and do not perceive as a threat. This is a natural thing - I intend to return to Georgia and intend to actively join the processes. We are still negotiating with several people to join the new list. The next months will be devoted to the formation of a new political elite in Georgia, which will be enriched by many new interesting people.
According to Saakashvili, he will arrive to work for the United National Movement party.
In this case, the governor of the Odessa region did not explain how this statement fit in with another statement, according to which he intends to create a new political party in Ukraine. Or is Mikhail Nikolozovich going to work on two fronts? Will there be enough strength and "talent"?