Samara Aviakor handed over to the customer the next An-140 aircraft manufactured under a government contract with the Russian Ministry of Defense, reports
press office
enterprises.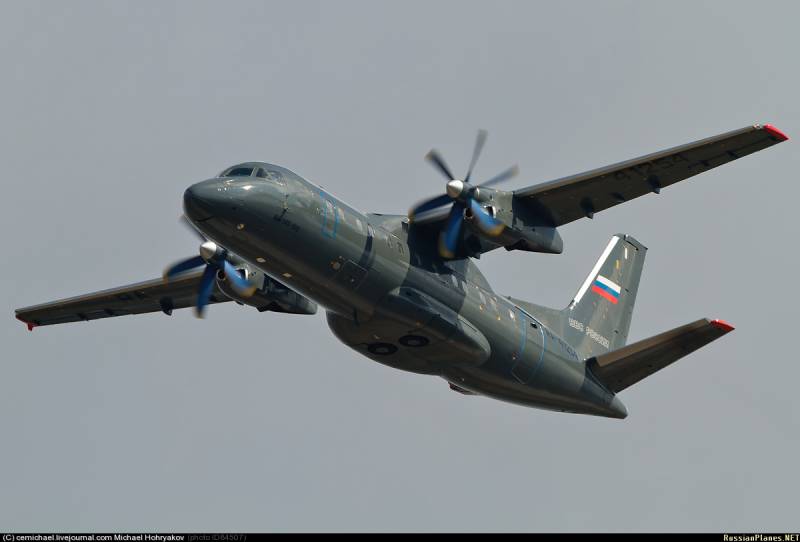 "The transferred aircraft will be involved in
aviation
naval
fleet
RF The aircraft was made in the version for transporting 52 passengers, with the possibility of conversion by the forces of the operating organization into an option for transporting small loads. The aircraft successfully passed all ground and flight tests in accordance with the technical specifications for delivery, "the release said.
"Aircraft An-140 Samara production for several years successfully operated by the Russian military departments. An-140 was also mentioned at the meeting on the development of aircraft industry, which was held under the guidance of President of Russia 12 May, as one of the four possible options for a regional aircraft. In fact, An-140 is the only one of the options presented that has not actually been produced for the first year in Russia - here, at Aviakor, "the company's CEO Alexey Gusev quotes.
"To organize the large-scale production of this aircraft, we have everything we need, including technical and production competencies acquired over the years. Of course, the question of the dependence of our production on the Ukrainian developer and suppliers remains topical, but if the import substitution program for An-140 is implemented, the production of this aircraft would be the least expensive of all types of aircraft presented to the President in the framework of the regional aviation development project, "added Gusev.
Help press service:
"The An-140 airplane is a high-wing turboprop designed for regional passenger and freight traffic. The model meets all modern international requirements for noise, emissions, can take off and land on short runways with unbound ground, and is distinguished by its economical fuel consumption. The commercial load of the An-140 is 6, the flight distance with passengers is 2 500 km, the maximum speed is 537 km / h, and the fuel consumption is 580 kg / h. "