The small anti-submarine ship "Naryan-Mar" of the White Sea Base of the Northern Fleet carried out practical shootings with naval artillery systems at air and sea targets, the press service reports
Ministry of Defence
.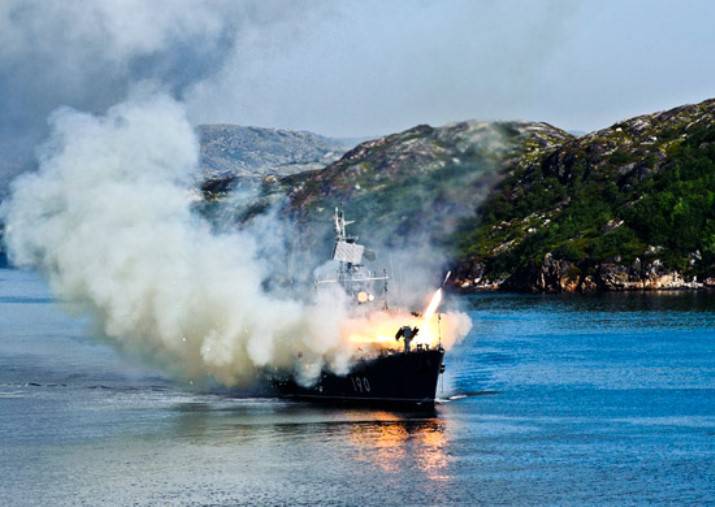 "During the artillery firing, the calculations of the AK-176 and AK-630 complexes successfully performed exercises in combat with a surface ship of the conditional enemy during intensive maneuvering and destruction of naval and air targets at various distances," the release said.
Also, the IPC "has worked the application
weapons
, the use of technical means and means of electronic warfare to repel a simultaneous attack of air attack weapons and speedboats of a conditional enemy. "
It is noted that "after artillery firing, anti-submarine sailors overcame a conditional minefield with a test shooting of a floating mine from the AK-630 complex".
In addition, the crew of the ship "carried out practical bombing from a RBU-6000 rocket-propelled bombing unit and worked out a set of measures to combat submarine sabotage forces and equipment, including practical grenade launchers and firing from stationary and hand grenade launchers.
Help Press Service:
"Project 1124 Albatross small anti-submarine ships are armed with AK-176M and AK-630M artillery systems, RBU-6000 rocket launchers and 533-mm torpedo tubes, as well as modern sonar systems. Designed for the protection of the water area of ​​force-based points fleetsearch and destruction of submarines in the near sea and coastal zone. "