The development project of the Northern Sea Route needs to be improved, especially in terms of tariff policy and order placement,
TASS
Statement by Deputy Prime Minister Dmitry Rogozin.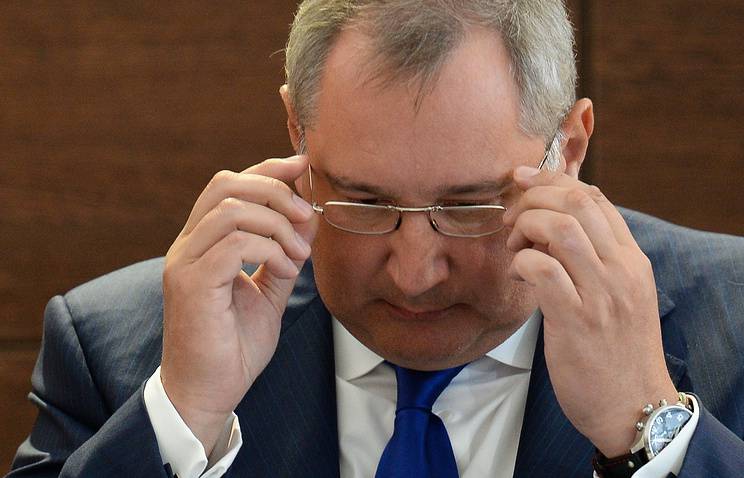 "Obviously, the project requires comprehensive revision and should correspond to the role that the Northern Sea Route can and should play in the fate of the Arctic and in general, in the competitive opportunities of our country," said Rogozin at a meeting of the Maritime Collegium and the Presidium of the State Commission for the Development of the Arctic. "Of course, the development of the Northern Sea Route is a large-scale task, and if we start with something, then it is with the tariff policy and coordination of placing orders for carriers and government customers, reducing the so-called" dead freight "."
He also called for quick completion of the work on refining baselines along the Arctic coast.
"At present, as you know, there is a list of geographical coordinates-points defining the position of baselines approved by the USSR Council of Ministers, and it does not correspond to the modern physiographic situation and, of course, the fundamental interests of the Russian Federation in the Arctic region. I ask the Ministry of Defense, to whom 1, 2013, was charged by the Prime Minister of the Russian Federation to prepare the corresponding project by the fourth quarter of 2015 in March, to inform about the progress of work to clarify the position of the baselines along the Arctic coast. It is necessary to complete this work, "said Rogozin.
According to him, 145 projects were selected for implementation in the Arctic zone.
"The State Commission instructed the Ministry of Economic Development to create a list of projects and ensure monitoring of their implementation. According to the materials presented by the Ministry of Economic Development, 145 projects with total funding 4,87 trillion were included in the list of projects. rubles, of which almost 4 trillion rubles are extra-budgetary sources, "said the Deputy Prime Minister.
He also urged to properly organize the work on the creation of railway. Highways White Sea - Komi - Ural (Belkomur).
"We are for this project (Belkomur), but we need to organize the work properly, and not some one-off actions and events. We need to create a pool of interested parties and not feed ourselves with illusions about a good uncle who will come from somewhere in China or from some other country, "Rogozin said.
"We do not have good uncles, our uncles are all unkind, everyone considers his penny and yuan, dollars or euros," he added.
According to him, "investors will only come to this project when they realize that they themselves need it, then they will feel interested in it."