Today, a public announcement appeared on the government procurement website that the Russian Ministry of Defense is ordering the modernization of nine Su-25 attack aircraft for the Russian Federation Air Force. The total amount that the main defense department of the country is ready to spend on modernization measures is more than 3,3 billion rubles.
As a result of the modernization of the Su-25 aircraft must be brought to the level of the Su-25MM3. This is a deeply modernized version of the domestic attack aircraft. It is distinguished by the equipment of GLONASS / GPS satellite navigation systems with the possibility of programming the end point on the map with an accuracy of 10 m. This allows the pilot to significantly expand the capabilities even in difficult meteorological conditions, including conditions of poor visibility.
Su-25M3 has a digital touchscreen display in the cockpit that demonstrates changes in the situation both in the air and on the ground - within the range of the aircraft.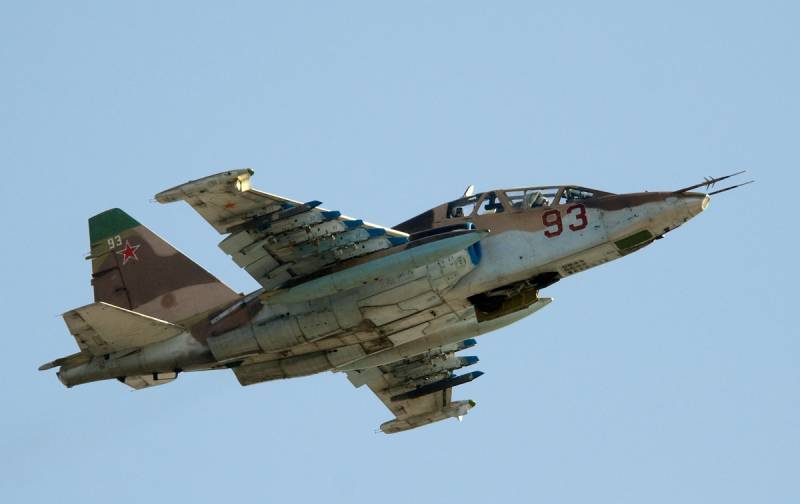 Modernization leads to the possibility of a significant increase in the height of the attack aircraft. In addition, changing and combat "stuffing" of the aircraft, at the same time increasing the effectiveness of the use of ammunition.
It should be noted that one of the Su-25 batches was being upgraded earlier - at the 121-m ARZ in Kubinka (Moscow region). The first batch of upgraded attack aircraft arrived at the air base in the Southern Military District in 2013.