Passing by leaps and bounds on the path of the so-called de-communization of geographical names (streets, squares, cities, etc.), the "bright heads" of the de-communisators remembered that they would also have to change the names of numerous Ukrainian periodicals "debased by the Soviet past". Thus, the press service of the State Committee of Ukraine on Television and Radio Broadcasting announced that the law on "decommunization" covers at least 137 (!) Print media alone.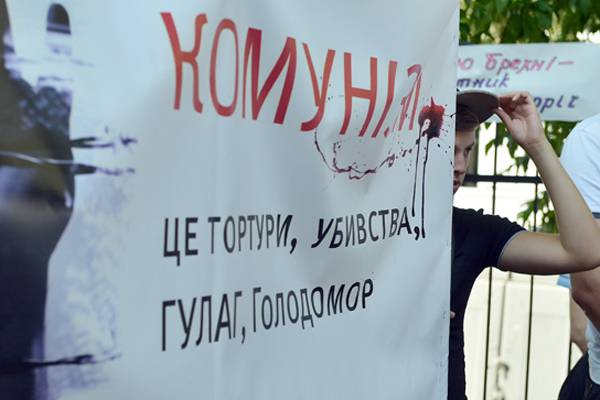 Press office
departments publishes a statement:
To date, the total number of print media that is subject to the decommunization procedure is 137, of which: 56 did not provide answers to the appeals of the territorial departments of justice regarding compliance with the requirements of the law; 4 conduct re-registration activities; 4 is already reregistered; The 21 certificate is recognized as such; 10 certificates invalidated; 3 certificates invalidated; 25 - located on the territory not controlled by Ukraine; 9 - registration case transferred to the Ministry of Justice; 3 - no violation of the law requirements; 2 - no de-communization measures taken.
It is noted that the largest number of newspapers and magazines that should be renamed is registered in Kharkiv, Odessa and Kiev regions. In addition, the Ukrainian authorities are going to "de-communize" the print publications of the Donbass and even ... of the Crimea.
At the same time, it is reported that there are no magazines and newspapers falling under the "decommunization" in Vinnitsa, Ivano-Frankivsk, Lviv, Rovno, Ternopil and Chernihiv regions.
Under the decommunization fall publications that go in settlements, which themselves have gone through the renaming. For example, the publication "Dnipropetrovsk week" or "Novomoskovskaya truth."
The re-registration of newspapers through the media regulator of Ukraine will lead to the next costs, which not all local publications can afford. At the same time, they continue to make ridiculous statements in Kiev that "decommunization" is going on without losing money.