St. Andrew's flag on the Admiral Essen SKR (project 11356), built at the Yantar plant, will be raised on May 27, reports
MIC
with reference to the plant representative Sergei Mikhailov.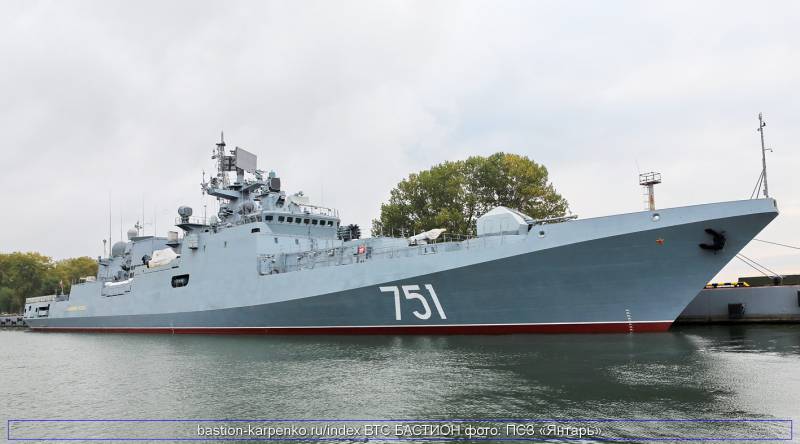 "The signing of the acceptance act on the guard ship Admiral Essen will take place on May 26 of the year 2016. A solemn ceremony of raising the flag of St. Andrew's on board the ship, which will be held on the plant's territory, is scheduled for May 27, "
said Mikhailov.
According to him, "representatives of the Ministry of Defense and the Russian Navy, the United Shipbuilding Corporation and the descendants of Admiral Nikolai von Essen, whose name the frigate is named, will take part in the flag-raising ceremony."
Mikhailov recalled that "at the end of state tests, an inspection was conducted on the Admiral Essen TSS in May, and on May 22, the ship made a checkout at sea, confirming its technical characteristics."
Recall that the lead ship of the project - "Admiral Grigorovich" - was transferred
the fleet
11 March 2016 city
Help "MIC":
"The patrol ships of the 11356 project are intended for combat operations against surface ships and submarines, to repel attacks of air attack weapons, both independently and as part of formations. They have universal missile and artillery weapons and modern radio equipment for anti-submarine and air defense. The ships of this series have a displacement of about 4 thousand tons, the length of 125 meters, the speed of 30 nodes and the crew of 180 people. "