On the official YouTube-channel of the German concern Rheinmetal a video appeared on which the new MBT Revolution tank is being demonstrated, reports
Rossiyskaya Gazeta
.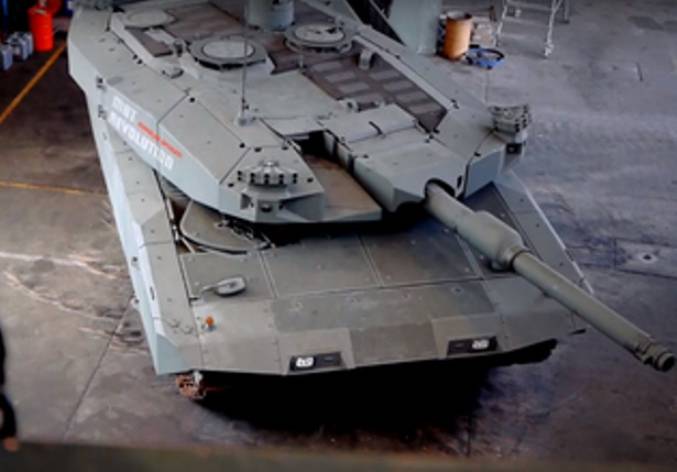 According to the developers, MBT Revolution should become a "serious competitor of" Almaty ", but this will not happen before 2030.
In fact "
The model is a deeply upgraded version of the Leopard 2A4 using modular technology. Moreover, it should replace not only its predecessor in Germany, but also the Leclerc tank, which is in service with the French army ",
notes the newspaper with reference to warspot.ru.
The concern has been working on this project for 6 for years, and the video is yet another report on the progress achieved.
"Already from the first frames you can understand that the tower
tank
, thoroughly "stuffed" with electronics. These are video cameras, guidance systems that provide the crew with an all-round view. The gunner's dashboard is fully computerized. The tower is also equipped with an active defense system, "comments the publication.
The developers and the weapon stabilization system noted: "when the car moves over rough terrain, the gun remains almost stationary," the commentary says.
As the designers explained, the tank "is adapted to any climatic conditions and can fight both day and night."