The press service of the Ukrainian company Energoatom reports that the South-Ukrainian nuclear power plant has completed work on loading the American-made reactor into the third power unit with fuel cells. We are talking about fuel cassettes of the American manufacturer
Westinghouse
. This information is confirmed on the official website of the South Ukrainian NPP itself.
The submission states that the reactor core load was completed on 19 May. At the moment, 80 cassettes of Russian production (the manufacturing company TVEL) and 83 are the so-called simplified fuel cassettes of the American Westinghouse.
From the message
press service of South Ukraine NPP
:
The adoption of a positive decision on the loading of TVS-WR (fuel of the American company) was preceded by a rigorous verification of the fuel. Examination of fuel assemblies was carried out by the specialists of the manufacturing company Westinghouse and SS South Ukrainian NPP using the equipment for the inspection and repair of fuel assemblies.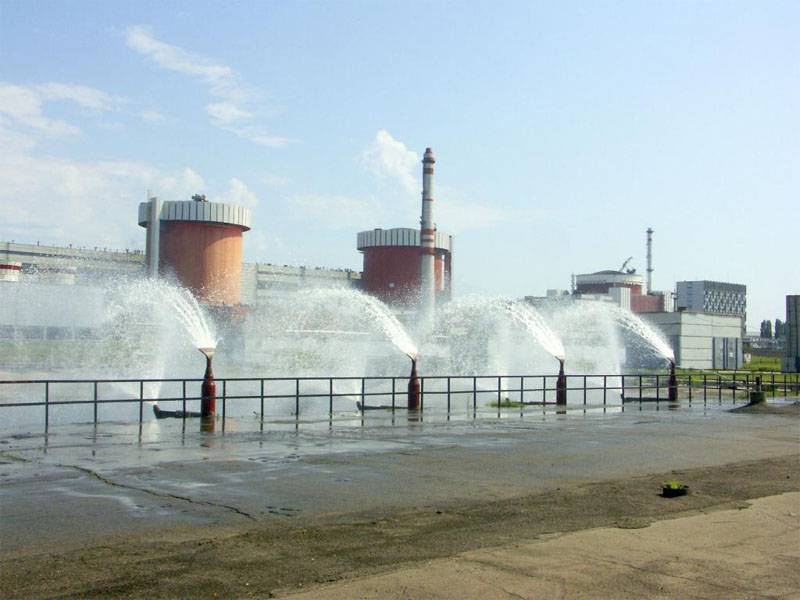 Vladimir Chumak, head of the electrical section of the South-Ukrainian NPP, said that the reloading machine used "improved algorithms that reduced the nuclear fuel reloading process" at the station's third power unit.
It should be noted that at various NPPs of Ukraine, abnormal situations have been repeatedly noted related to attempts to operate American-made fuel cells at Soviet-type Russian (Russian) reactors. The management of Energoatom is apparently not particularly concerned with these abnormal situations.