The President of Azerbaijan, speaking at the international humanitarian summit in Istanbul, stated that the world does not react in vain to the "nuclear threat coming from Armenia." This is reported by the Azerbaijani information resource.
apa.az
. At the same time, Ilham Aliyev said that under the "nuclear threat posed by Armenia," he understood the radioactive waste of the Metsamor nuclear power plant, which is used "to create a dirty bomb".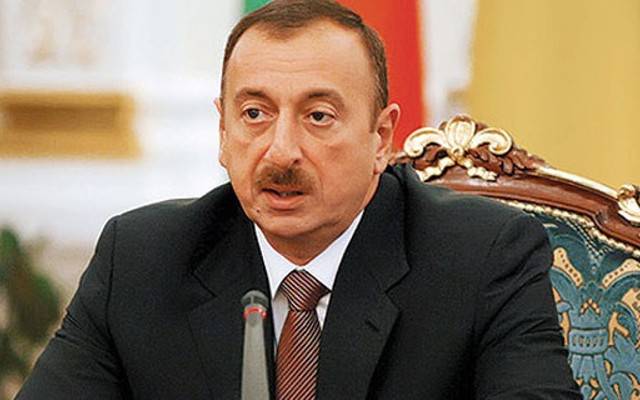 President of Azerbaijan:
Armenia must comply with these resolutions. Currently, another threat to the region is the Metsamor nuclear power plant. There is evidence that Armenia illegally uses radioactive waste from this station. Official representatives of the Armenian parliament, politicians announced in April that the country has a nuclear
weapon
- "dirty bomb." The international community must respond to this. Nuclear threat from Armenia should be stopped.
It should be noted that in March-April of this year, the Azerbaijani media, referring to some sources in Armenian political parties and individual representatives of the Armenian generals, began to publish materials about the alleged presence of "several dirty bombs" in Armenia.
Official Yerevan refuted such information, calling the publications themselves "informational bombs, more like provocations against Armenia". However, now, apparently, dubious information about the "Armenian dirty bomb" was voiced by the President of Azerbaijan.
For reference: Metsamorsk (Armenian) NPP was commissioned in 1977 year. It has two power units of the type VVER-440. One of the power units was decommissioned in February 1989 after the devastating earthquake in Armenia. The electrical capacity of the remaining power unit is 407,5 MW.