Created in Poland, a new government commission to investigate the circumstances of the crash of the presidential Tu-154 in 2010 near Smolensk intends to create a smaller copy of this aircraft in order to conduct additional examinations, reports
Look
with reference to the head of the commission Vatslav Berchinsky.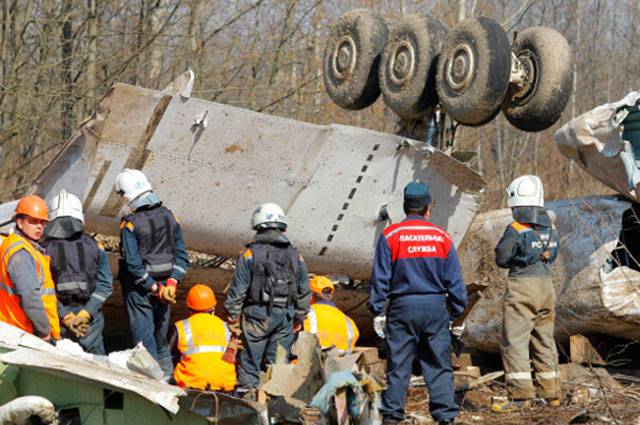 "An exact replica of a smaller aircraft will appear. We will check how the Tu-154 behaves in different situations during the flight, at the time of landing, with different position of the fender liner, including the loss of part of the wing "
said Berchinsky.
"The main goal of this experiment is to clarify the question of the collision of a Tu-154M with a birch," he said.
"Today, most of the data indicate that the plane flew over this tree, and the wing did not break on the birch. However, we have to figure this out definitively so that there is no doubt left, "Berchinsky noted.
According to him, "the commission received new records of the negotiations of the crew of the aircraft with a control tower at the Smolensk airfield", which Latvia kindly provided.
Earlier, Polish Defense Minister Matserevich accused the country's security services of hiding some of the information about the disaster, as a result of which 10 April 2010 d killed 96 people, including Polish President Lech Kaczynski.