The official representative of the people's militia LNR, Major Andrei Marochko, reported on another armed conflict that broke out in the camp of the Ukrainian security forces, in the detachments of which numerous foreign mercenaries also fight as part of PMCs. According to the statement of Andrei Marochko, referring to the intelligence data of the LPR, in the Stanitsa Luganskaya during a shootout that erupted with representatives of the national battalion "Aydar", a mercenary from Norway was fatally injured.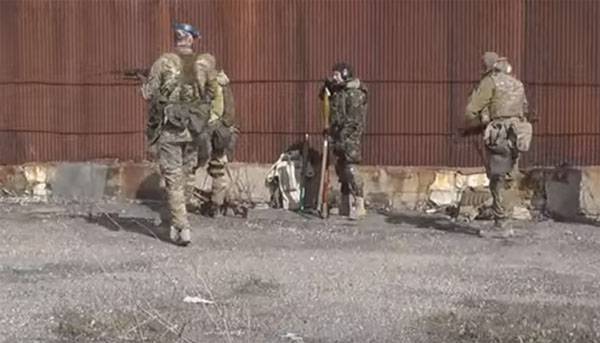 Lugansk Information Center quotes the statement of Major Marochko:
According to our data, the body of a mercenary from Norway, who was a representative of a private military company, was sent from Stanitsa Luganskaya. It was also found that from 20 to 21 in May there was a conflict between a private military company and the nationalist battalion "Aydar", as a result of which the mercenary died from a gunshot wound.
The head of the people's militia department of the LNR, Colonel Oleg Anashchenko, confirms the information about the death of a representative of the Western PMCs and notes that the Kiev authorities use the services of private military companies because of obvious problems with the mobilization of Ukrainian citizens.
Against this background, it is reported that the Ukrainian Armed Forces continue to strengthen their position near the contact line.
Major Andrei Marochko:
According to our intelligence, it was revealed that the engineering equipment of the advanced positions of the 54 brigade in the area of ​​the settlements of Lugansk and Svetlodarsk and to provide them with wire communications facilities was identified.