The next series of attacks occurred in the Syrian Arab Republic. Immediately three explosions thundered in the city of Jable (Jableh) (Latakia province). The first bomb exploded near the city bus station, the second - at the entrance to the village. The third explosion thundered in a local hospital (according to some sources, we are talking about the emergency room). It is reported by the news agency
RIA News
.
The terrorists attacked Syria's second largest port city, Tartus, where the Russian Navy's material support base is located. The suicide bombers blew themselves up at one of the gas stations and in the area of ​​the Tartus bus station.
Responsibility for a series of explosions in these cities was claimed by militants of the terrorist organization Islamic State. More than 100 people died as a result of the terrorist attacks in Tartus and Jable.
Information Agency
SANA
reports that militants fired residential areas of Jable with rockets from handicraft installations. Several rockets landed in residential buildings and cars parked in the streets of the city.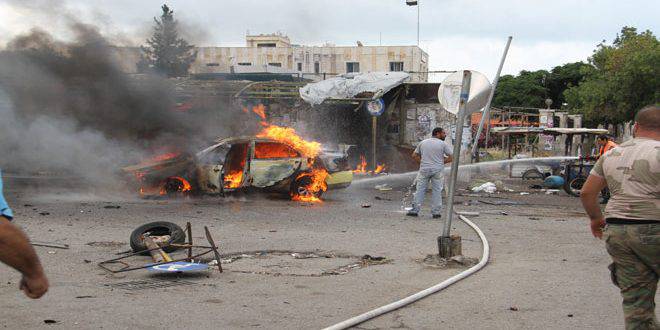 Another rocket attack was carried out by the militants of another terrorist group "Dzhebhat al-Nusra" in one of the quarters of the largest city of Syria - Aleppo.