Trump, who reminded the public of the harassment and rape, to which women were exhibited by the outstanding womanizer Bill Clinton; Trump, who explained that his sympathy for Putin would hardly help the latter in the negotiations, has now become in favor with Republicans, who had previously responded rather unflatteringly about him. Others called him an "orange boaster" and a "narcissus", and now they are ready to support his candidacy.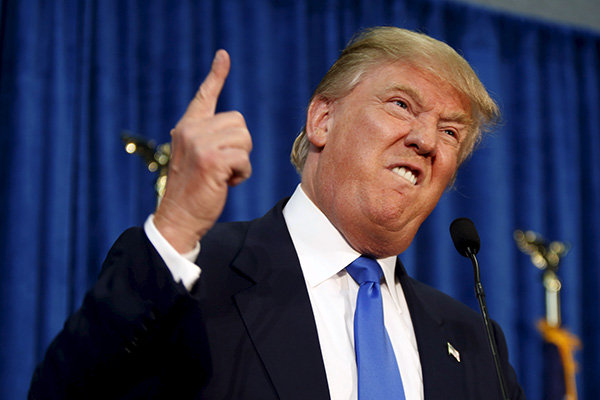 The other day, Donald Trump, a potential US presidential candidate, reminded the general public about the old accusations against Bill Clinton. We are talking about the rape of women.
As the
«The Times»
Trump recalled on television the allegations that Bill Clinton committed rape. The interviewer asked a question about three women who at one time accused Clinton of sexual harassment, including the appearance of an obscene appearance before a woman and touching a woman against the will of the latter.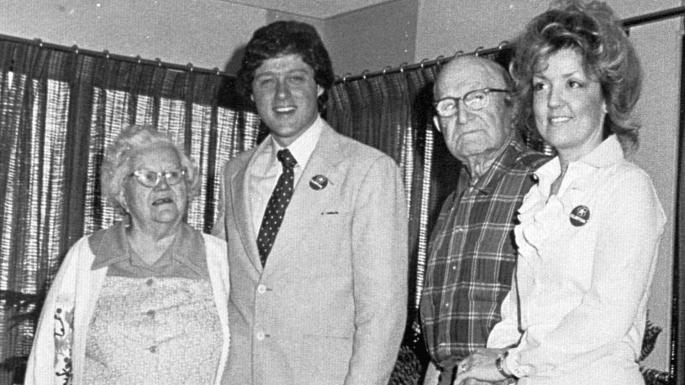 To this list, Trump added rape.
The billionaire talked about Juanita Broaddrick, a former employee of a nursing home. Long ago, back in 1978, when Mr. Clinton worked as the Attorney General of Arkansas, he raped her in a hotel.
Broaddrick herself recently said that a whole generation of voters had never heard that Bill was "up with women". In her opinion, it's time to tell about it.
The publication reminds that Bill Clinton was accused of adultery for entire decades.
Along with this, this strawberry lover was accused of sexual harassment and unlawful sexual intercourse.
Trump looks better in this respect. His first wife in the divorce proceedings declared "rape", but in 2015, she noted that the word "rape" was used in an "emotional sense".
Cleverly bypasses Trump and the situation with likes / dislikes towards Russia and Putin. The electorate in the country is divided: other US citizens do not want complications with Russia, others believe that it's necessary to keep an eye on Moscow and continue the sanctions. Trump plays along with one and the other.
Giving an MSNBC interview once, Trump said about the Russian president: "Putin is a man!" However, as indicated
"Reedus"
, the candidate for the Oval Office in the same interview made a reservation: that the fact that Putin also spoke about him, D. Trump, good things, does not mean at all that this will help him in the negotiations.
Such tricky reservations, as well as attacks on B. Clinton's old red tape, whose democratic wife is stubbornly climbing into the presidency, only add to the popularity of Trump.
It has come to the point that other critics of Trump, who previously had been very unpleasant to call him names, are now ready to give him their votes. Trump has no competitors among the Republicans, and the challenger needs a serious candidate to counterbalance Hillary Clinton.
Steinar Durnes in the newspaper
"Aftenposten"
(Norway, source of translation -
"InoSMI"
) writes that the top of the American Republicans already promises to vote for the person whom he previously described as a "cancer that struck conservatives" and an "orange boaster."
"Many Republicans now had to" swallow "their ugly words about Trump" - this was the title given by the Washington Post itself. More recently, Republicans, including Rand Paul, Rick Perry, and Bobby Jindl, turned up Trump's nose, but now their views have changed.
"Donald Trump is a daffodil with misconceptions and an orange bouncer. Even a handful of shit is better for the presidency, "said Rand Paul in January 2016.
April came, and the same Mr. Paul said that ... will support Trump if he becomes a candidate.
Apparently, the time has come to fulfill the promises, because Trump has already become a five minutes to the candidate: last week, his two remaining rivals, Ted Cruz and John Kesik, withdrew their candidacies. The reason was a convincing victory won by Trump in Indiana.
Texas ex-governor Rick Perry had previously described Trump as "a cancer that struck conservatives" and as a "yelping attraction from Tivoli."
What is today? Last Thursday, this man fully supported Trump. Curiously, Perry is already ready to become a candidate for vice-presidency at Trump.
According to Perry, Donald Trump "loves his country." In addition, Trump-President "surrounds himself with intelligent and experienced people whom he will listen to."
Former Louisiana Governor Bobby Jindl, in the fall of 2015, warned against the "dangerous" Trump, "suffering from narcissism and painfully absorbed by himself."
And there was a metamorphosis: Trump's Jindl backs up.
And what does Trump himself do while observing such amazing metamorphoses? Rejoices. Trump rejoices.
"The people who said terrible things about me called me the last two days to say:" We want to be part of the Trump team, "Trump told Washington Post.
However, there are trump and staunch political opponents.
Former Governor of Florida Jeb Bush, who put forward his own candidacy for the elections, took it off just because of Trump: he lost to him in his home state. And in general, another native of the Bush family is somehow no different.
Now it's up to Keysic and Cruise. These characters last surrendered in the fight against Trump. But not yet decided whether to support them Trump or not.
* * *
It seems that the strategy for the Republicans' rejection of the expressive Trump, which was previously written by American analysts, is fading away. If the last doubters (excluding, of course, the Bush family) come out for Trump, the outcome of the debate on the nomination can be considered a foregone conclusion.
In this case, Hillary Clinton will have a very strong contender in the elections. And the 2016 campaign of the year promises to be very noisy and very scandalous. Get on the nuts and red tape Bill.
Observed and commented on Oleg Chuvakin
- especially for topwar.ru