Herbert Carlisle, head of the US Air Force operations command, says he's "worried" about the activity of the Russian and Chinese military
aviation
. Recall that recently in the United States announced an increase in the interception of American reconnaissance aircraft by Russian and Chinese fighters. We are talking about intercepts over the waters of the Baltic and South China Seas, where American reconnaissance aircraft over the past decades have begun to feel "at home."
Statement by General Carlisle leads American newspaper
USA Today
:
We are concerned about a resurgent Russia and a very, very aggressive China. These countries are clearly trying to increase their influence. Russia is in the Baltic and throughout Eastern Europe. China - where there are territorial disputes over the islands - in the South China Sea.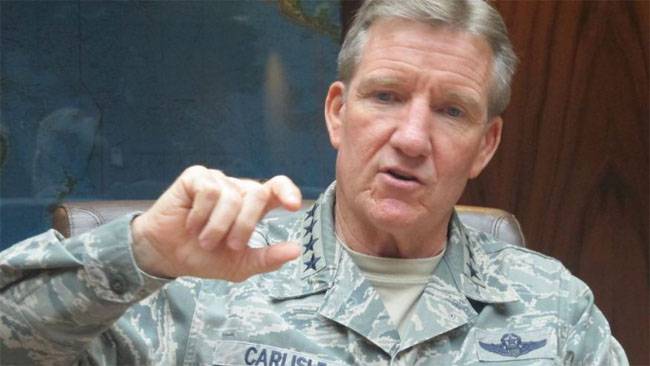 At the same time, the American general added that he was worried at the Pentagon that Russia and China are trying to "squeeze the United States out of these regions."
Carlisle:
They (Russia and China) want us (the US) in these regions not to be. But then these international spaces will be controlled only by them. On the basis of international law, we continue to patrol the airspace over these waters (the Baltic and the South China Sea) for security purposes.
And Russia and China are concerned about the fact that the United States has long decided for itself to consider the whole world to be its patrimony and to push international law exclusively to American interests. Moreover, Russia and China do not share the meaning that the US military has invested in the concept of "security".